TeamSnap Releases Website Builder for Clubs & Leagues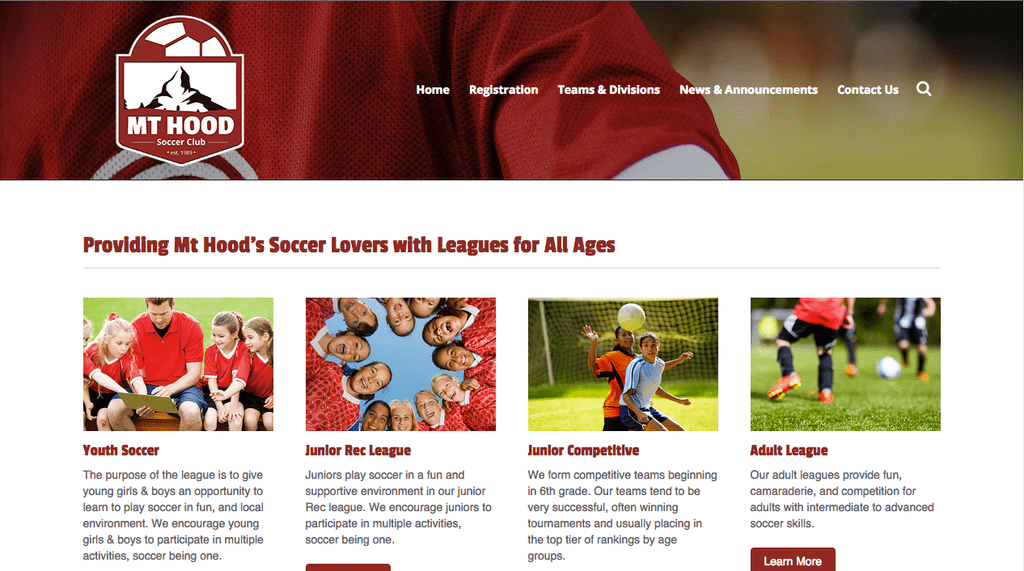 Boulder, Colo. (Aug. 11, 2015) — TeamSnap, the leading tool for organizing and communicating every aspect of team life, today released its Website Builder, enabling athletic clubs and leagues to build professional-looking, flexible and mobile-ready public websites.
TeamSnap is an easy-to-use, indispensable tool for organizing and communicating up-to-the-second updates on every aspect of team life, including game schedules, practices, equipment and volunteers. More than 8 million people around the world use TeamSnap for teams, and thousands of organizations use TeamSnap's Club & League solution, which brings together TeamSnap's team-level product with organization-level features like online registration, schedule generation, rostering and more. The TeamSnap Website Builder is the latest addition to the TeamSnap Club & League arsenal.
With TeamSnap's Website Builder, club and league administrators can use polished templates to create attractive websites that look great on any device. Website Builder's non-technical drag-and-drop system runs on WordPress, an open-source content management system used by almost a quarter of the top 10 million websites, making it easy for any organization to use.
"Club and league administrators face a tough job, between recruiting new players every year and communicating schedules, team assignments and more with coaches, parents, players and referees," said Ken McDonald, TeamSnap Chief Growth Officer.  "TeamSnap's Website Builder is one more way we are supporting these hard-working administrators and commissioners. Not only can clubs and leagues create beautiful sites with Website Builder, the sites are also fully integrated with the TeamSnap Club & League management software, so schedules, locations, standings and more are communicated easily and instantly."
Click here for more information on TeamSnap's Website Builder, including site examples.
Contact:
Kathleen Burke
TeamSnap
About TeamSnap
Founded in 2009 and headquartered in Boulder, Colo., TeamSnap has taken the organization of youth, recreational and competitive sports into the 21st century. 22 million coaches, administrators, players and parents use TeamSnap's web and smartphone apps to sign up, schedule, communicate and coordinate everything for the team, the club and the season. TeamSnap makes organizing sports as simple as click, tap and go. For more information, please visit www.teamsnap.com