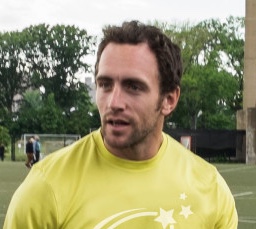 Episode 38
The Facts on Olympic and U.S. Rugby
Did you know that professional rugby leagues are emerging all over the U.S.? Did you know that rugby is actually safer than American football in many ways, despite the lack of pads? Did you know that rugby will be in the Olympics next year for the first time since 1924?
All these facts indicate one thing: rugby is a sport on the rise.
Dominic Wareing, Youth Development Director at Play Rugby USA, joins our podcast to discuss what makes rugby such a great sport. Dominic and host Emily Cohen discuss the basics of the game, the upcoming reintroduction of rugby to the Olympics, and why he calls rugby "a hooligan's sport played by gentlemen." Whether you're an avid fan or a novice, we guarantee you'll learn something new!
NEW!

Free Sports Organization Resources

All of TeamSnap's ebooks, articles, and stories in one place. Access Now
---