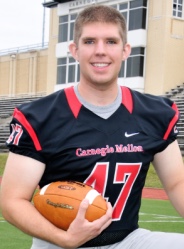 Episode 39
Youth Sports Equipment: How Can Parents Be Sure Their Kids Are Safe?
No matter what sport your young athlete plays, safety is a concern at every level of competition. Young athletes wear helmets, pads, and braces, but who makes certain all that equipment is safe?
Thomas Healy, founder of HeadSmart Labs and current college football player, joins the show to give parents the lowdown on youth sports equipment. Exactly how do companies determine how safe helmets are? What role do pro leagues play in adhering to these safety standards? What tests haven't been done but should be done to improve safety? For any parents of young athletes out there, this is a must-listen.
NEW!

Free Sports Organization Resources

All of TeamSnap's ebooks, articles, and stories in one place. Access Now
---