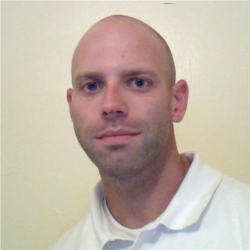 Episode 45
Coaching Football: Tips from a Pro
They say defense wins championships. Few coaches know that better than Joe Daniel.
As the defensive coordinator and offensive line coach at Prince George High School, Joe knows a thing or two about keeping offenses out of the end zone. He's also been writing about the game for years on joedaniel.com and discussing it on The Football Coaching Podcast. So yeah. He's a busy guy.
In this episode, Joe answers some of the toughest questions about coaching youth football. How can you get players to think of themselves as a team rather than an individual? What's it like trying to deal with parents? How can coaches become more proactive about concussion prevention?
If you've been waiting for a podcast with a football coach, you've found it!
NEW!

Free Sports Organization Resources

All of TeamSnap's ebooks, articles, and stories in one place. Access Now
---