Partners
TeamSnap National Coaching Partners
TeamSnap proudly partners with a select number of national coaching associations who share our passion to empower coaches and administrators to organize with ease and confidence.
---
Coaching Association of Canada
The Coaching Association of Canada unites stakeholders and partners in its commitment to raising the skills and stature of coaches, and ultimately expanding their reach and influence. Through its programs, the CAC empowers coaches with knowledge and skills, promotes ethics, fosters positive attitudes, builds competence, and increases the credibility and recognition of coaches.
---
National Alliance For Youth Sports
The National Alliance for Youth Sports educates, equips and empowers youth sports leaders, volunteers and parents so all children can enjoy the lifelong benefits of sports. NAYS, a nonprofit 501(c)(3) organization, partners with more than 3,000 community-based organizations and has trained more than four million coaches, parents, officials and administrators since its inception in 1981.
---
Positive Coaching Alliance
Since its founding in 1998, The Positive Coaching Alliance has established 18 chapters nationwide, partnered with roughly 3,500 schools and youth sports organizations to deliver more than 20,000 live group workshops, reaching 19.2 million youth. PCA offers interactive online courses and has thousands of multimedia tips and tools for coaches, parents, athletes, and leaders available free of charge. PCA also runs two annual awards programs: a scholarship program for high school student-athletes and a coach award program to recognize youth and high school coaches who strive to win and teach life lessons.
---
TeamSnap Integrated Partners
TeamSnap works with a variety of partners to extend our solution for sports teams and groups. Using the integrated apps below, TeamSnap customers can easily import/export their roster to other apps, track stats and much more. 
---
TeamGenius
TeamGenius player evaluation software streamlines tryouts, coaches assessments and camps — helping organizations save time, form better teams and share feedback with players. This integration allows you to easily import TeamSnap rosters and invite team managers right into TeamGenius.
---
iSport360
70% of kids quit youth sports by age 13 and who can blame them when their coaches tell them one thing and their parents tell them another. iSport360 gets coaches, kids and parents on the same page. The iSport 360 mobile app sets age-appropriate goals for players, allows coaches to share post-game feedback, provides an objective player evaluation tool and engages team parents in a positive way. Get started now by importing your TeamSnap roster. Learn more.
---
MamaBear
MamaBear is the leading mobile all-in one parenting app that creates a private family communication hub providing parents with an efficient way to communicate, locate, organize and protect their children with peace of mind in this complex social and digital media age. MamaBear provides parents with a powerful all-in-one safety and awareness tool that offers a unique set of social media monitoring features, family mapping, alerts and reputation management tools, as well as alerts to cyber threats toward their children. Users can export their TeamSnap data into the MamaBear news feed to consolidate family info in one location. Event schedules, and family info can be set to appear in your calendar to keep a better idea of where your family members are currently located versus what their schedule currently shows.
---
Peakview Software
Peakview Software produces Basketball Pocket Coach and Baseball Pocket Coach. These iPhone/iPad apps help basketball and baseball coaches track key stats and better manage their teams. Both apps include the ability to import/export your player roster between Pocket Coach and TeamSnap. 
---
SoloStats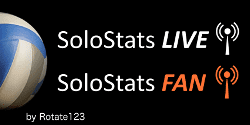 SoloStats makes it easy for volleyball coaches and team managers to record statistics on any mobile device, then broadcast them live to parents and fans. They can also analyze stats to make the key changes that increase win rates (like Moneyball). Plus, coaches and team managers can push everything right to their TeamSnap teams, creating individual and team leaderboards.
---