Partners
TeamSnap Integrated Partners
TeamSnap works with a variety of partners to extend our solution for sports teams and groups. Using the integrated apps below, TeamSnap customers can easily import/export their roster to other apps, track stats and much more. 
---
Adept Software
Adept Software LLC provides the most comprehensive web software designed specifically for rugby club and league management; we even feature a club and player registration interface which is fully integrated with USA Rugby's member database.
---
Cactusware
Diamond Scheduler by Cactusware is a top-rated Mac and Windows sports scheduling program that allows you to create season schedules for all sports - baseball, soccer, darts, football, curling, basketball … you name it. Diamond Scheduler integrates with TeamSnap's Club & League Product and gives scheduling administrators a quick and easy way to fill schedules for multiple teams, divisions and field locations. Data can be automatically populated and exported from Diamond Scheduler into the TeamSnap schedule, and admins can limit certain teams or divisions to certain fields or timeframes. Contact [email protected] for information on integration.
---
Cogran Systems
Cogran Systems is a powerful, intuitive league management system for serious sports leagues. From signup to team formation and coach assignment, we kick off your season. Then, Cogran can build your schedules, manage referees, communicate, and use amazing reports to analyze every aspect of the league. One-click integration to TeamSnap allows means coaches can use TeamSnap to drive their team, while club admins use Cogran Systems to manage the league. A perfect fit.
---
Demosphere
Demosphere International, Inc offers a comprehensive suite of web-based administrative tools to youth sports organizations. Over 1,300 organizations trust Demosphere with their website hosting, player registration, and league and tournament scheduling/scorekeeping services.
---
FlipGive
FlipGive revolutionizes both grassroots fundraising and corporate giving by helping people raise more money faster, driving sales and giving brands a positive social impact. Users can log ino FlipGive using TeamSnap and import team roster information. Syncing the two platforms allows the primary user to get their entire team and attached non-players as influencers. This makes the process of raising funds through for the team through shopping for items on FlipGive seamless.
---
GoKid
GoKid is the complete carpool solution for teams, schools, and families — enabling parents to set up and manage carpools with other families they know and trust. Available on iOS, Android, and desktop, GoKid's easy-to-use application saves parents time, makes it easier to get children where they need to go, and reduces the number of vehicles on the road. The app includes family accounts, easy invitations, schedule management, mapping, in-app messaging and calendar syncing. Easy integration of your TeamSnap account into GoKid means you can quickly set up carpools with team families to and from games, matches, practices and more.
---
LaxStats
LaxStats is the only real-time, on-the-field lacrosse software that allows parents, coaches and players to keep up with a player's lacrosse statistics fora  game, season, year or even their whole career. Users can import their full team roster to LaxStats from TeamSnap with jersey numbers and positions. Keep the match statistics for the team and the individuals within LaxStats, then use TeamSnap email alias to send a detailed game summary out to the team in a detailed HTML format.
---
MamaBear
MamaBear is the leading mobile all-in one parenting app that creates a private family communication hub providing parents with an efficient way to communicate, locate, organize and protect their children with peace of mind in this complex social and digital media age. MamaBear provides parents with a powerful all-in-one safety and awareness tool that offers a unique set of social media monitoring features, family mapping, alerts and reputation management tools, as well as alerts to cyber threats toward their children. Users can export their TeamSnap data into the MamaBear news feed to consolidate family info in one location. Event schedules, and family info can be set to appear in your calendar to keep a better idea of where your family members are currently located versus what their schedule currently shows.
---
NextPlay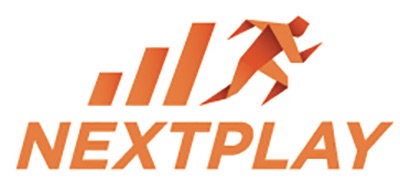 NextPlay is dedicated to helping youth sports coaches build better teams and develop young players by taking the hassle out of running tryouts and assessments. Leveraging the latest in mobile technology to allow coaches at all levels to replace their clipboards and stopwatches and record player results (times, ratings, notes, reps, etc.) with their mobile phones or tablets, NextPlay saves coaches a ton of time. Bottom-line: If your team or league runs tryouts or assessments...you need NextPlay. With the TeamSnap integration, just log in to NextPlay and use our three-step wizard to customize your tryout or assessment. Then use your TeamSnap login to transfer your player data or roster into NextPlay. Within minutes you and your coaching staff are ready to record results from your own mobile devices.
---
Peakview Software
Peakview Software produces Basketball Pocket Coach and Baseball Pocket Coach. These iPhone/iPad apps help basketball and baseball coaches track key stats and better manage their teams. Both apps include the ability to import/export your player roster between Pocket Coach and TeamSnap. 
---
PLAAY
PLAAY uses AI to automatically create personalized highlight videos. Follow your favorite athletes to save and share highlights with friends and family. Make player and team highlight videos any time for any game managed with TeamSnap.
---
SoccrStats
SoccrStats is a real-time, on-the-field soccer software that allows parents, coaches and players to keep up with a player's soccer statistics. Users can import their full team roster to SoccrStats from TeamSnap with jersey numbers and positions. Keep the match statistics for the team and the individuals within SoccrStats, then use TeamSnap email alias to send a detailed game summary out to the team in a detailed HTML format.
---
SoloStats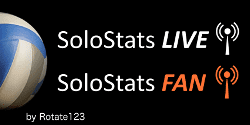 SoloStats makes it easy for volleyball coaches and team managers to record statistics on any mobile device, then broadcast them live to parents and fans. They can also analyze stats to make the key changes that increase win rates (like Moneyball). Plus, coaches and team managers can push everything right to their TeamSnap teams, creating individual and team leaderboards.
---
SportsBoard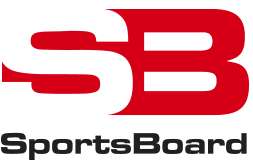 SportsBoard offers the most comprehensive platform for capturing athletic assessment data and providing feedback to athletes through digital evals and leaderboards. With this integration you can sync your rosters and player information between TeamSnap & SportsBoard.
---
Swim Team Manager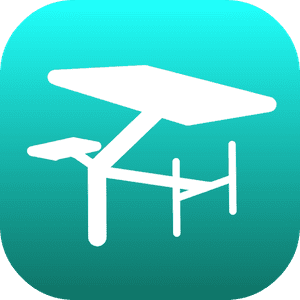 Swim Team Manager is a great way to manage your swim team wherever you are. Easily track and compare times with a unique color-coding system. Create the best relays and quickly change them at a moment's notice. With TeamSnap, setting up your team is incredibly simple. Just log in with your TeamSnap account and choose which teams to import.
---