REMOTE-FIRST
Six Out of Five Employees Say TeamSnap Is the Best Place They've Worked
We've taken all the best parts of working at a fast-growing company, mashed that up with the advantages of working with distributed teams, added a dash of fresh air and gotten rid of all the old, tired parts of work that nobody has any use for. Because your job shouldn't feel like a job.
See Our Current Openings
Working at TeamSnap
We work every day to simplify the lives of players, coaches, parents and sports organizations by taking the headache out of participating in and wrangling team and group activities. TeamSnap gives families more time together and helps people get fit. It's nice to go to work every day knowing that you're helping to make the world a better place.
We're a mid-size company (currently around 200 full-timers) that's growing steadily. We are a fully distributed company with TeamSnappers scattered from coast to coast across the USA. We collaborate remotely by Slack, Zoom, GitHub and email. We also fly people to the same location to work together. Mostly, we've gotten really good at communicating among a distributed team and giving people the flexibility to work the way they work best.
Our Values
Be Authentic.
Bring your whole self
Celebrate what makes us all unique
One Team.
Together we win
We all win when we all strive towards the same goal
Elevate the Game.
Achieve greatness
For our customers, for our communities, for our team
These values aren't just something written on a poster in the break room. We live and breathe these values every day. We trust that you're here to do the best work of your life, and we judge you on the results you produce, not sitting at your desk looking busy.
What's your end of the bargain? Do great things. Work really hard. We expect you to be self-directed and able to juggle multiple balls. There will be nights and weekends. Our customers don't play from 9 to 5, so we don't either.
Learn more about our culture through culture playbook
Speaking of our Customers
We don't just pay lip service to customer service — it's our bread and butter. Everytime a customer contacts us, a real person responds thoughtfully. Talking to customers is in our DNA, and it should be in yours, too. Whether you're an engineer, a project manager or the CEO, you'll be focused on our customers first. Everyone in the company is empowered to talk to customers and to do whatever it takes to solve their problem. You don't have to consult with a manager if you think the right thing to do is give someone a free month of service for being awesome.
The Company
After a decade of investor funding, TeamSnap was purchased by Waud Capital (a growth equity company) in 2021 to accelerate our growth. This isn't a grow-and-flip endeavor, we're building this business for the long haul and our goal is to be the world's best solution for managing your team or group activity. We're not going to burn hot and flame out.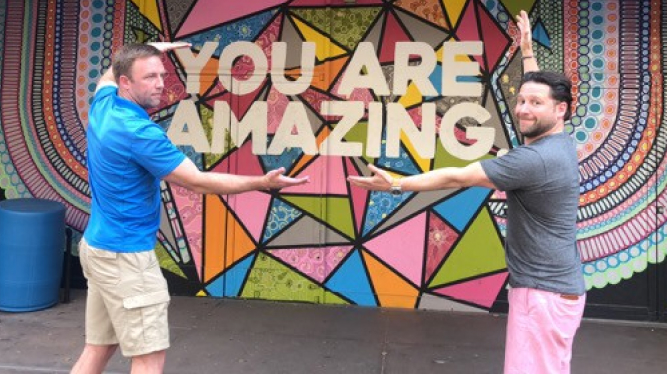 The Intangible Stuff
We look for people with big ideas and tiny egos. No matter what your "job" is, you're welcome to suggest better ways of doing anything. Sales can suggest ways to improve the iOS app, and server administrators can propose marketing campaigns. We're all in this thing together and we believe that everyone has a stake in the whole company.
On the flip side, "That's not my job" isn't in our vocabulary. Make it your job.
We're big on respect. That means treating each other right, saying "yes" to each other's ideas and doing what you say you're going to do. We try not to waste each other's time — that means being on time to meetings and also not having a lot of pointless meetings in the first place.
Benefits and perks
TeamSnap provides a culture of trust, boundless opportunities to grow, and the chance to make a lasting impact. Benefits include:
We're not just remote, we're known for being remote-first. We've been working remotely since before COVID made it cool
Unlimited PTO and paid parental leave for ALL parents (not just primary or secondary)
100% premium coverage of medical/dental/vision for you and your family
$1,500 annual learning and development stipend
401K and more!
Is This You?
TeamSnap isn't for everyone. If you want a big company with free food in the cafeteria and complimentary massages in the break room, that's not us (although we do offer our own set of awesome benefits). If you like bureaucracy, red tape and playing office politics, this isn't your scene.
But if you're looking for an opportunity to show off the very best of your skills, in an environment of trust, respect and flexibility, this might very well be the best job you ever have. We look for people who are self-driven, intelligent, collaborative, and serious about their work but don't take themselves too seriously. We're passionate about helping our customers spend less time organizing and more time playing. If you share this passion, let's talk.