We've got some exciting gifts to unwrap for our customers next month, but since it's the holiday season we couldn't help but carefully untape the corner of the wrapping paper and let you peek inside.
One of the first things to roll out in January will be our brand new look-and-feel for the web application. You've probably noticed that our iOS and Android apps have a different design than our web app, so it's time to bring them into sync and freshen up around the edges.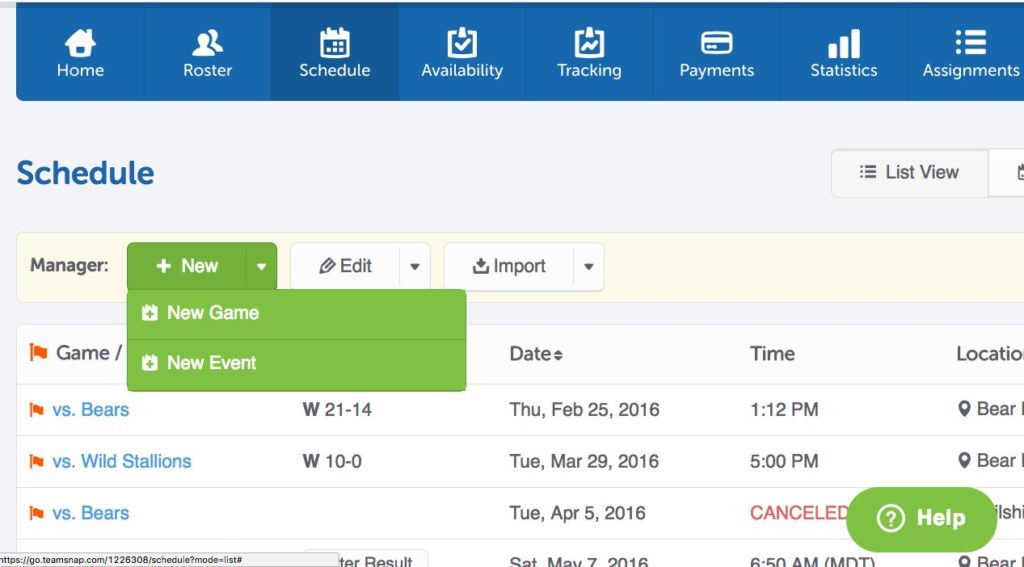 We'll write much more about this new design in the coming weeks, but the main thing to know is that we've freshened up the look without changing how TeamSnap works. We're taking an evolutionary approach so you don't have to re-learn TeamSnap in the middle of your season.
Our Lab Rats have already been previewing the new design for a few weeks, and if you'd like to see it right now you can become a Lab Rat to get in on the fun. Simply log into TeamSnap on the web, click on My Account and check the Lab Rats box. As a Lab Rat you'll get early access to new features, occasional surveys and questions from our product managers and an opportunity to see the cutting edge at TeamSnap. You can leave the program at any time if you no longer wish to be an experimental rodent.
One last surprise: earlier this week we rolled out theme support for the new design, providing even more color schemes to match your team branding (or your personal taste). Customers on the Premium Plan and higher can change colors and themes by clicking on the Manager Tab > Site Prefs.
As our special holiday gift to our Lab Rats with access to the new themes, we've included a theme called Christmas Sweater, which is guaranteed to be the coziest (and ugliest) theme of the year.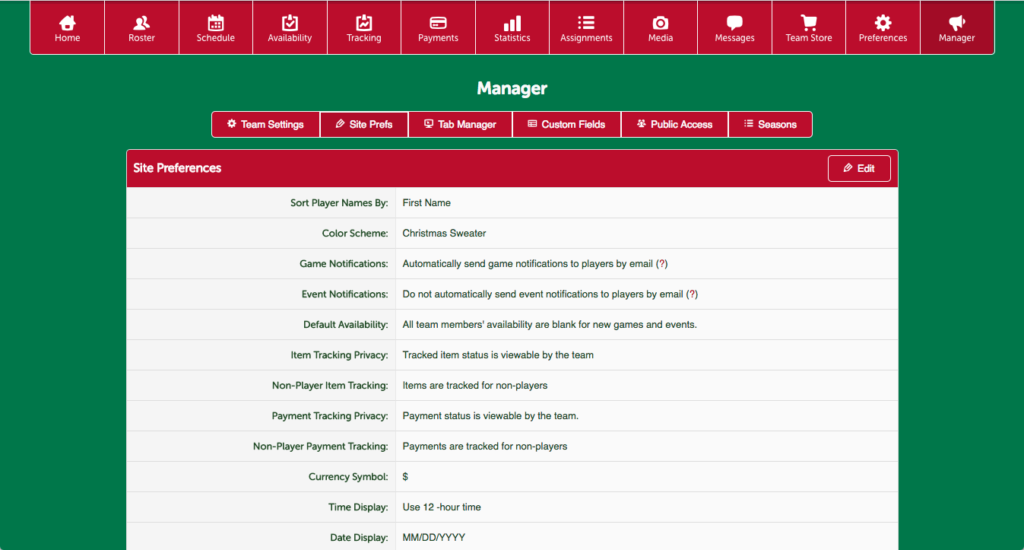 Happy holidays and here's to an amazing 2017 at TeamSnap.
Andrew Berkowitz is TeamSnap's chief creative officer. He also works in product, business development, marketing and strategy. In his spare time, Andrew teaches, performs and directs improvisational comedy with ComedySportz.