You asked, we listened. One of the top-requested features is now available on TeamSnap's mobile app. Of course, we're talking about direct messaging!  🎉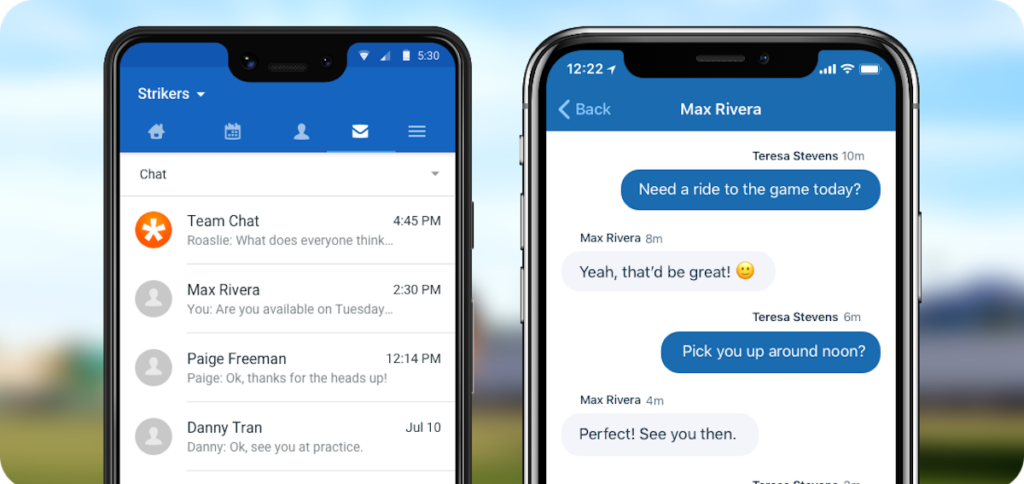 What is direct messaging?
It's like our Team Chat feature, but with one person at a time! 
You can direct message (DM) any roster contact that is a TeamSnap user (someone who has accepted their invitation to the team and has installed the most recent app version). Organization commissioners can DM within teams if they have been added to the team as a roster member.
What can I do with direct messaging?
Direct Messaging takes team communication up a notch. Now you can chat with individual players, parents and coaches right within the app. No more hunting down phone numbers or email addresses. Team communication is all in one place and instant–making your life easier and saving you even more time.
Some great examples of why you would want to use direct messaging:
Alert the coach your child has the flu and won't make practice.

Plan a carpool with another parent or player.

Ask a player if you can borrow their cleats.
How do I access direct messaging?
Make sure you have the latest release of the TeamSnap app. In order to direct message a member of your team, they must have the latest release of the app, too. Note: At this time, direct messaging is only available to teams not using TeamSnap for Clubs and Leagues.
For help and more information, visit our Help Center.
More to come
Excited about direct messaging? Yay! But that's not all we have planned for this year. Lots of exciting features are on the horizon for TeamSnap. Be on the lookout for updates!
Don't have the mobile app? Get it now!
Whether it's tennis, soccer or chess club, all sports and activities are created equal. You play it, we support it – from youth and adult teams to recreational and competitive teams, to everything in between. Log in or sign up to add your team now.
–
Lisa Hope is a product marketing manager with TeamSnap and a marketing professor at the University of Florida.