TeamSnap has always made it easy to know when and where the game is (as well as who's going to be there and what everybody needs to bring). But getting to the game is still a hassle. There's traffic, unexpected detours, finding parking, coordinating rides with other teammate. Sometimes you spend hours with the whole family crammed into a minivan, driving across multiple states to get to your weekend tournament.
Not anymore.
Today we're thrilled to introduce TeamSnap Airlines, the fastest, easiest way to get to the game, whether it's across town or across the country.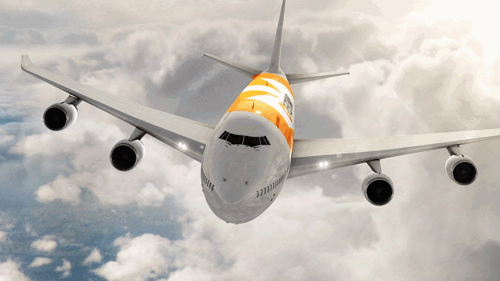 No more traffic jams, backseat Big Gulp spills, or fighting over whose turn it is to choose the radio station. TeamSnap Airlines takes getting to the game into the 21st century.
To get started with TeamSnap Airlines, simply download the latest version of TeamSnap for iOS or Android. On the event detail page, click the "Request Airplane" button and you'll be instantly reserved on one of our safe, modern, luxury wide-body aircraft, routed directly to the airport nearest to the game. Just grab your gear and go!
This is no ordinary airline. Just like every TeamSnap feature, TeamSnap Airlines has been painstakingly designed with convenience and time-saving in mind. You'll enjoy industry first in-flight services like:
Parents Sit Separately® — You love your children, but you don't necessarily want to sit with them on a three-hour flight to a tournament in West Virginia. Tap the "No Children" option at booking and we'll seat your kids dozens of rows behind you, where they can fight over whose turn it is to use the iPad.
SmartBoardingâ"¢ — Using the accelerometer in your mobile device and advanced machine learning, we carefully evaluate your skill and speed at boarding and debarking from the aircraft. Move quickly and efficiently and you'll be be rewarded on future flights with priority boarding. Linger in the aisle trying to figure out how to fit a 42-inch roller bag into the overhead compartment? You'll be boarding last next time.
Actual Food You Want to Eat On a Road TripSM — Let's be honest, what you really want is a carton of powdered sugar mini doughnuts and a plate of all-you-can-eat nachos. We cut through the façade of fancy airplane food and just give you the good stuff.
TeamSnap Airlines is currently flying to over 200 cities in the USA and Canada, with plans to expand even further in the second half of 2018. We're excited to be the worldwide pioneers in on-demand airborne recreational and competitive sports team transportation, and can't wait for you to take your first flight in the TeamSnap skies.
Download the latest version of TeamSnap mobile today, and make getting to your next game as easy as tap, pack and fly.
---
REQUIRED FAA AND TSA DISCLOSURE: TeamSnap Airlines is governed by common carrier laws and regulations as defined in US statute code for interstate transportation. All aircraft are certified to be in compliance with federal regulations, but may be substituted with equivalent mode of transportation such as a 1984 Chevy Astro van with wings painted on the side. If delayed greater than two hours, airline representatives will distribute sudoku or lead a sing-a-long of the Hamilton soundtrack. In rare cases, inclement weather may require landing at an alternate airport. Should this occur, cabin crew will announce "It looks like we're not in Kansas anymore" over the loudspeaker while giggling. Each passenger may bring two pieces of checked luggage, one carry-on bag, one personal item, a giant stuffed bunny won at the county fair, two pairs of skis, a subway sandwich (not to exceed 3 feet in length), Sonny and Cher's Greatest Hits (CD boxed set), and a parakeet. Please follow all crew instructions, unless the crew fails to say "Simon says." During takeoff and landing, all electronic devices must be operated surreptitiously. Void where prohibited. In the event of a water landing, please shout "Wheeeeeeeee!"