Customers tell us that one of their favorite parts of TeamSnap are the brief, funny messages that display when logging in. We love making software that's as delightful as it is useful: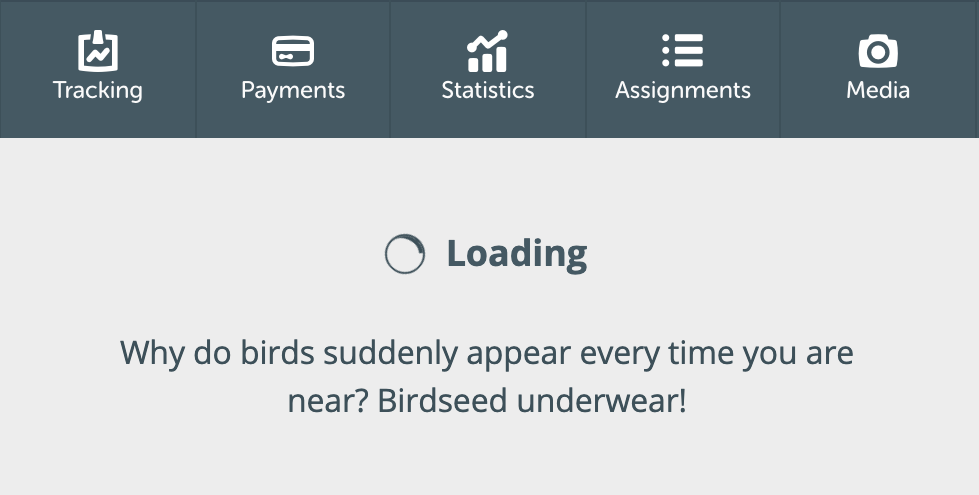 But recently we realized that we could do more than just give people a smile–we could actually use these moments as an educational opportunity. A recent study (Berg, 2018) showed that college students exposed to data for less than two seconds actually had greater recall six months later than students who learned that same information over the course of an entire semester. These microlearning moments forge indelible neurological pathways in the brain that accelerate subject-level mastery at an unprecedented pace.
Knowing the value of these moments, we set out to build a microlearning engine that allows you to learn while using TeamSnap the way you already do. No enrolling in classes or sitting through lectures–just cutting-edge domain knowledge driven deep into long-term memory while you manage your team, club, league or tournament.
How microlearning works at TeamSnap
Here's an example from our bachelor's of science program in thermophysics. Thanks to this microlearning moment, in less than 1.5 seconds the customer reinforces their knowledge of energy unit conversion, all while logging in to update their daughter's availability for Tuesday's softball practice: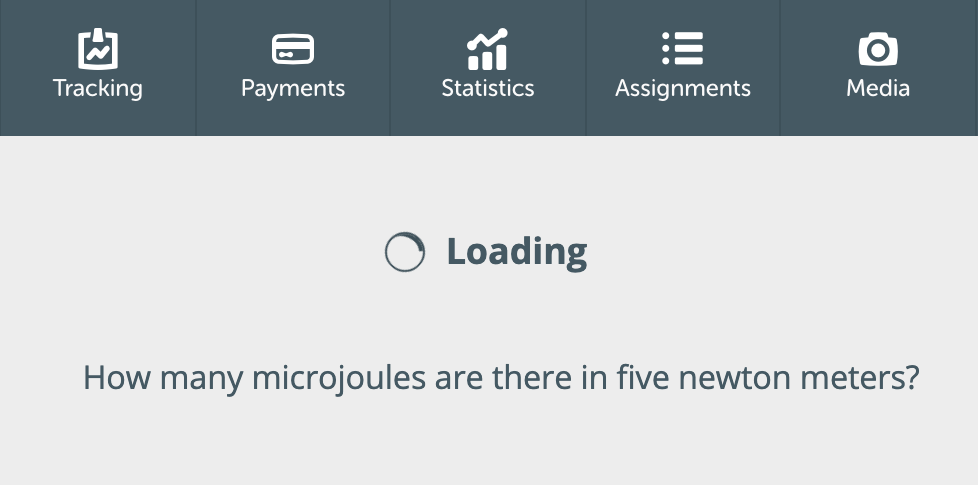 We also reinforce learning through verbal repetition. This customer is earning a competency certificate in Latvian studies, achieving basic conversational fluency while using the Assignments tab to indicate that they will bring carrot sticks and whole-wheat pretzels to their son's lacrosse game on Saturday–not that junk the Miller family brings:
Best of all, microlearning replaces hundreds of hours of exhausting and expensive fieldwork. A traditional degree in marine biology can take four+ years and require multiple trips to oceans and rivers across the world–not to mention the danger of shark attacks or sea snakes. With TeamSnap Microlearning, you'll earn that degree in marine biology at the same time you're setting up online invoicing for team jerseys. Know how to tell a black mackerel from a frigate mackerel AND get paid fast by the other parents. (Especially by Kayla's dad, who wrote you a bad check last season and then claimed it was your mistake.)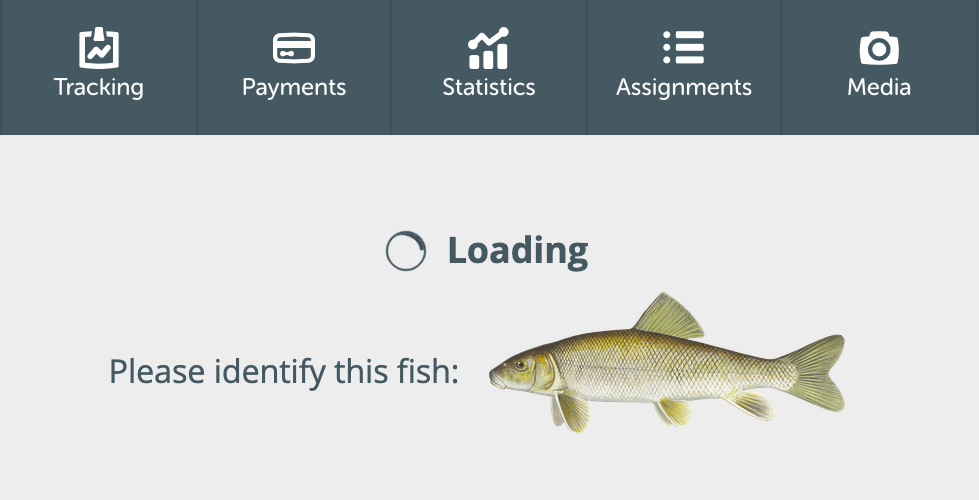 TeamSnap Microlearning is also available in our mobile apps, so you can reinforce your studies at home, at work, or even at the field during the twins' soccer game. Watch your four-year-olds chase the ball while you chase a degree in applied theoretical mathematics.
Microlearning is seamlessly integrated into your TeamSnap experience. You won't even know you're studying! Our advanced machine learning engine finds nouns and concepts associated with your team and subtly replaces them with questions designed to reinforce retention. Here's how one early beta tester describes it:
"I was skeptical about TeamSnap Microlearning, because I was afraid it would detract from trying to organize my daughter's hockey team. But not only did TeamSnap save me hours of time, I also learned a ton without ever feeling like I was in school. At the end of the season we won the league trophy, and I also emerged with a master's degree in comparative literature."
We customize the TeamSnap Microlearning experience to you. Whether you're studying calculus, Catalán or chemistry, every time you log in to check statistics and find out whether you've overtaken Gary for on-base percentage even though he crowds the plate so he can get hit by pitches that are borderline strikes, you're learning: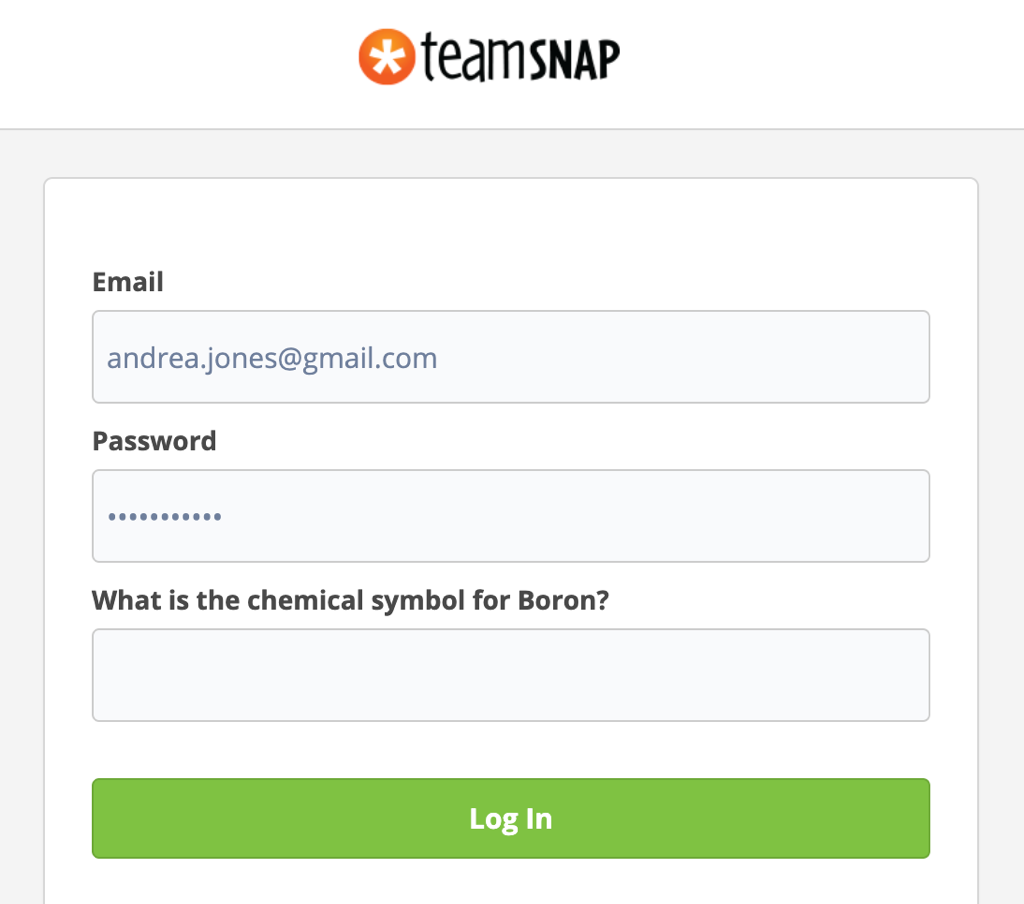 Even our reminder emails help with learning. If you're seeking a law degree from one of our partner institutions, you'll want to know the full address of the field and the intricacies of common and statutory legal remuneration: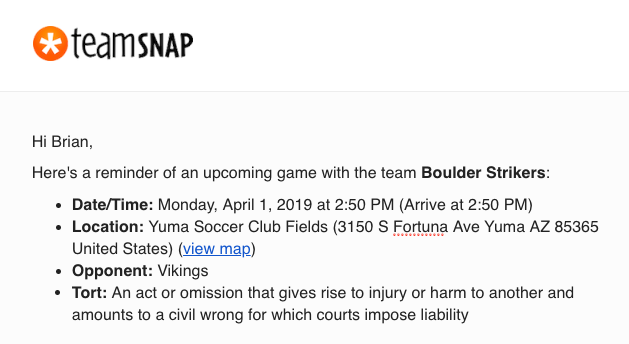 TeamSnap has partnered with 120 of the world's top colleges to offer microlearning classes in over 400 different subjects. Simply start using TeamSnap and apply your credits toward an advanced degree at the learning institution of your choice: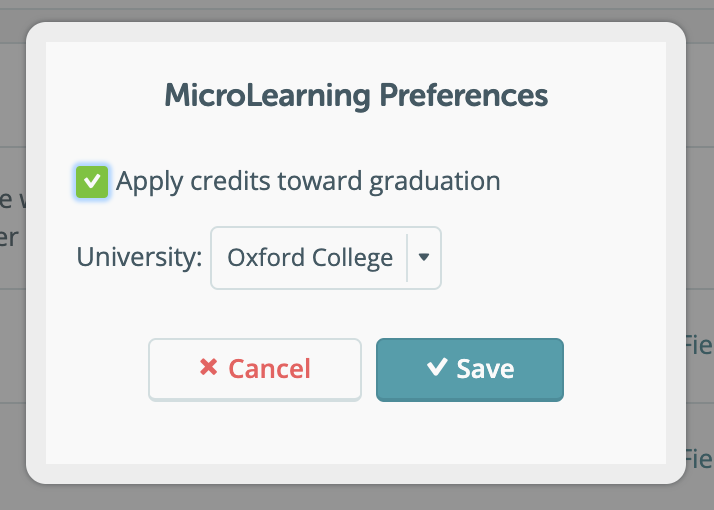 Organizing your team, club, league or tournament can be time-consuming and expensive. So can going to college. Luckily, thanks to TeamSnap Microlearning, you can simplify your life and pick up an advanced degree as easily as point, click, go!
Visit the Microlearning tab in TeamSnap for web, iOS or Android to choose which subjects you're going to start learning today!