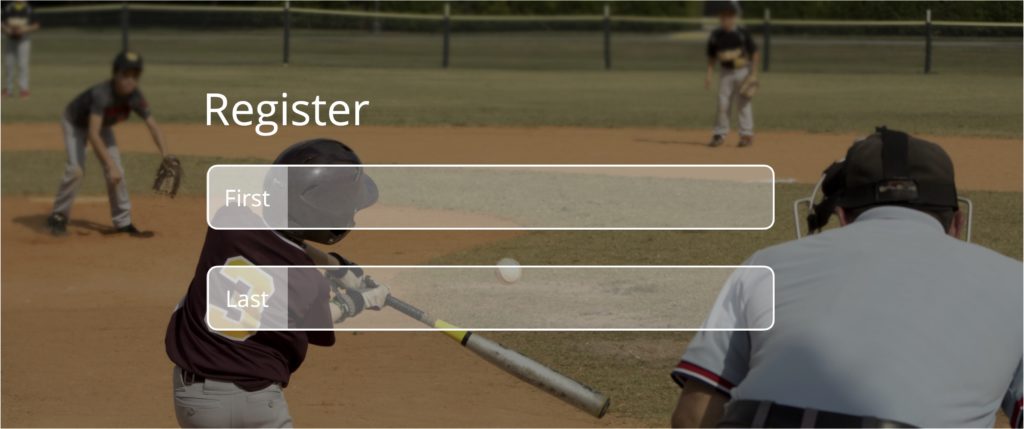 Ramping up for your season can be daunting. Between opening registration, managing tryouts, securing field/court/ice time and building schedules, there's a lot to be done in a short amount of time.
One of the best ways to simplify your season ramp-up is to prepare and plan ahead. With hundreds of customers opening registration every day, we know a thing or two about preparing for registration, so we compiled 5 approaches you can implement to make your registration process and season go a little smoother.
Decide what information you need to collect ahead of time
Before you begin building your registration form online, make sure you know exactly what information you need to collect from your members.
Do you need to collect emergency contact information, uniform requests, health insurance information? Knowing what information you need from members will speed up the time it takes to set up the data collection fields on your form.
Does your organization require any signed documents or waivers be collected during registration? Many organizations that we work with require an acknowledgment for a code of conduct, concussion protocol or refund policy. Some need to collect completed physicals with each registration. And with our current climate, adding a COVID-19 waiver is a requirement for almost all sports organizations as they return to play.
So be sure to plan out which waivers and documents need to be added to your registration process so that players and parents can submit or sign prior to season start.
Come to a consensus on your fee structure
One of the biggest delays we see admins encounter is not knowing what their fees will be for the season. Prior to setting up registration, meet with your board or administrators to discuss and align on how much your fees will be for the upcoming season and what you will offer with each program. Will you include sibling discounts, late fees or scholarships?
Talk through any roadblocks you might run into with these price adjustments and where you may need to be flexible. If a sibling discount seems difficult to understand during your planning session, it probably is. Don't be afraid to move away from fee structures and discounts that have been in place for years, especially if they're no longer working for your organization. A straightforward fee structure will make the registration experience better for both you and your members.
Allow plenty of time to build your online registration
Remember when your teachers told you not to leave a big project to the last minute? The same goes for setting up registration. Building your registration form in a time crunch can be a huge stressor and result in careless mistakes. Give yourself plenty of time to build, test and adjust your form.
Test Drive Your Registration Form
We mention it above, but once you've created your form, don't forget to test it out! Previewing it as a registrant not only ensures you check your work but also puts you in the shoes of your members, seeing firsthand what they will experience during the registration process. This is a great time to test any of the discounts and adjustments you are offering and adjust them if needed.
Market Your Registration
Promoting and sharing your registration is just as important as building the form and structure. Start promoting your registration early through social media channels, blog posts, emails and word of mouth. Make sure your online registration is easy to find and accessible on your website or social media pages. It's important to remind current and prospective members that your registration opening date is quickly approaching so they can secure their spot. Build the buzz early!
While we know there will always be the inevitable hiccup along the way, preseason planning can go a long way towards a successful registration and season. Implementing even one of these strategies can help take the work out of play and get you onto the fields faster.
---
Marika is a Client Success Manager at TeamSnap. When she's not supporting our TeamSnap partners, she can be found on the mats training Brazilian Jiu Jitsu in Boulder, CO. Either that or in the CrossFit gym.