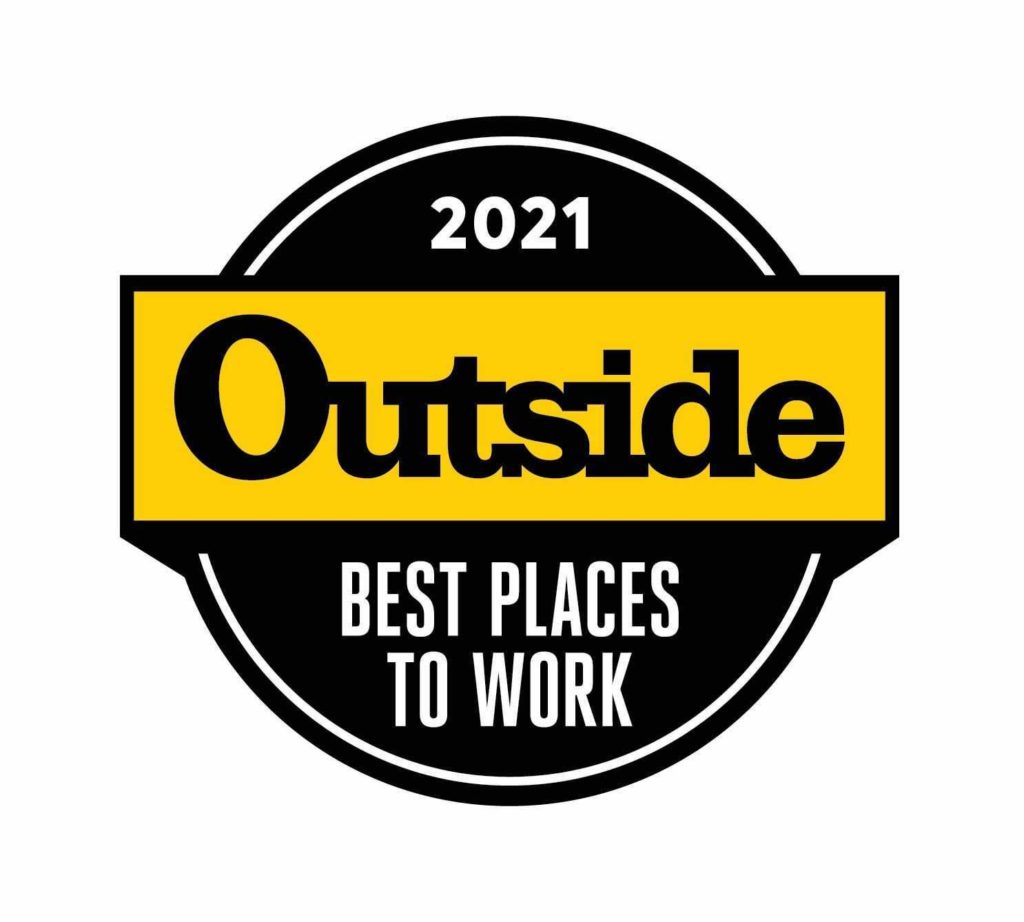 Each year, Outside Magazine, recognizes the top companies in America that raise the standards for work-life balance, company culture, and employee benefits. The magazine's staff spends months shifting through the number of surveys out of hundreds of hopeful companies to identify the top 50 highlighted on the list.
This year was particularly unique as companies had to navigate through the challenges of the COVID-19 pandemic. Despite these challenges, TeamSnap continues to put customers, community, and people first and is honored to be recognized as one of the best places to work.
What is the TeamSnap magic? Much of it boils down to the values of trust, ownership, respect, teamwork, passion, and fun. These aren't just values that are posted on a break room wall but are lived out every day by every person on our team. It's no secret that the foundation for company success is a strong culture, so TeamSnap cultivates an environment where everyone can do their best work and make a meaningful impact on the lives of 25 million coaches, administrators, players, and parents.
"TeamSnap has always been a culture that promotes employee growth, opportunities, ideas, and helping our local communities. Our ability to innovate and embrace change as our company continues to grow speaks to our employees' enthusiasm and commitment to making TeamSnap a great place to work."

Pete Frintzillas, TeamSnap CEO
In April 2021, TeamSnap announced a strategic partnership with Waud Capital to accelerate expansion and growth. With additional resources, TeamSnap continues to expand employee benefits and perks that include wellness allowances for pursuing a healthy lifestyle, learning stipends for professional growth, team summits, and more. The team has also grown to over 140 employees today with additional growth planned for the rest of 2021 and the start of 2022.
Did we mention that we're hiring? Find your spot on our roster at www.teamsnap.com/careers.