Established in the 1980s, Ridgewood Gymnastics is committed to enhancing children's lives through fitness, self-confidence and discipline. The program offers preschool gymnastics, recreational gymnastics, competitive USA Gymnastics Junior Olympic teams, tumbling and competitive cheer teams.
The Ridgewood Girls Booster Club uses TeamSnap to communicate with families, send practice alerts, invoice for booster and meet fees, and accept payments.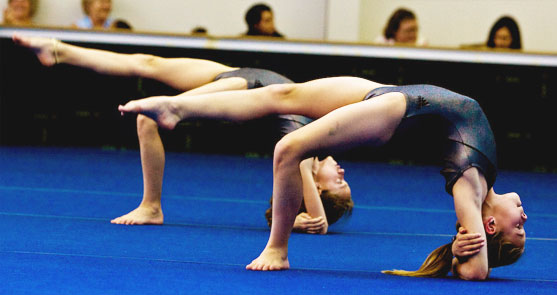 A Simpler Way to Invoice
For years, the Booster Club had been manual logging and sending emails for invoicing. Ridgewood knew there had to be a more efficient way to manage invoicing (and save time doing it). After some research, the club decided on TeamSnap.
From the first day of using TeamSnap, Ridgewood immediately appreciated the efficiency of using the app for invoicing. Now, payments are coming in from the families faster, and Ridgewood rarely needs to ask for a late payment.   
Booster club president Stephanie Virag says TeamSnap Invoicing is the club favorite by far.
"TeamSnap helps us receive payments on time and sends a reminder when invoices are due. The color-coded features allow us to see if there are any unpaid invoices," says Stephanie. "Invoicing allows us to send batch invoices and helps the treasurer keep up with unpaid invoices."
All Team Communication In One Place
In addition to invoicing, Ridgewood enjoys TeamSnap's Messaging feature. 
TeamSnap enables Ridgewood to consolidate and store all communication with families, coaches and team managers in one central location. 
"We use TeamSnap instead of email communication, so families can keep up with what messages have been sent and reference them at a later date within the app," says Stephanie.
Whether it's gymnastics, soccer or chess club, we have you covered. You play it, we support it—from youth and adult teams to recreational and competitive teams, to everything in between. Log in or sign up to add your team now.
—
Lisa Hope is a product marketing manager with TeamSnap and a marketing professor at the University of Florida.