We always say a good leader is an organized leader. Just ask Charlie Justice, head coach of Conley Track and Field, one of the best cross country programs in eastern North Carolina. He started coaching eight years ago when his son was competing, and he loved coaching so much that he continued to coach the team after his son graduated. 
Conley Track and Field uses TeamSnap as their communication hub and as their go-to place for team members to find information like files, schedules, and workouts. Team members and their families have access to each other's' contact information, so they can use the app to directly communicate with each other or with the entire team. 
"TeamSnap makes our lives easier in so many ways," says Charlie. "The easy-to-use ability to send texts and emails is the biggest, and having all of our information in a centralized, shared location that everyone has access to is great. It reduces the need to answer questions because team members can go directly to TeamSnap to get the information they need."
Data Storage for Everything
Charlie's secret weapon for organized coaching? TeamSnap's file sharing feature! Charlie and his team rely on TeamSnap to store and share a variety of files, saving them the hassle of coordinating cloud storage and file access. With everything available right in the app, there's no need to print a bunch of spreadsheets or send a lot of emails.
To make things even more organized, Charlie and the coaching staff utilize the private folders feature to keep files private from the rest of the team.  
"We set up private folders for the coaches, where we store PDFs of things like workouts, emergency contacts, and team physicals, giving all the coaches quick access to what they need, and eliminating the need to carry paper copies," says Charlie.
Organize everything just the way you want with TeamSnap file sharing. Learn more about it here. 
Another favorite for Charlie and the coaches? Season archiving. "Being able to archive past seasons and not have to recreate rosters every year is a great feature," says Charlie. Learn how to archive a season here.
Simplified Communication
When asked about his favorite TeamSnap tool, Charlie answered without a moment's hesitation.
"Messaging is our favorite feature! It is our top communication tool," says Charlie. "We also love the robust calendar feature, which reduces the number of questions we used to receive, because team members can view much of the info they need regarding meets and practices from the app."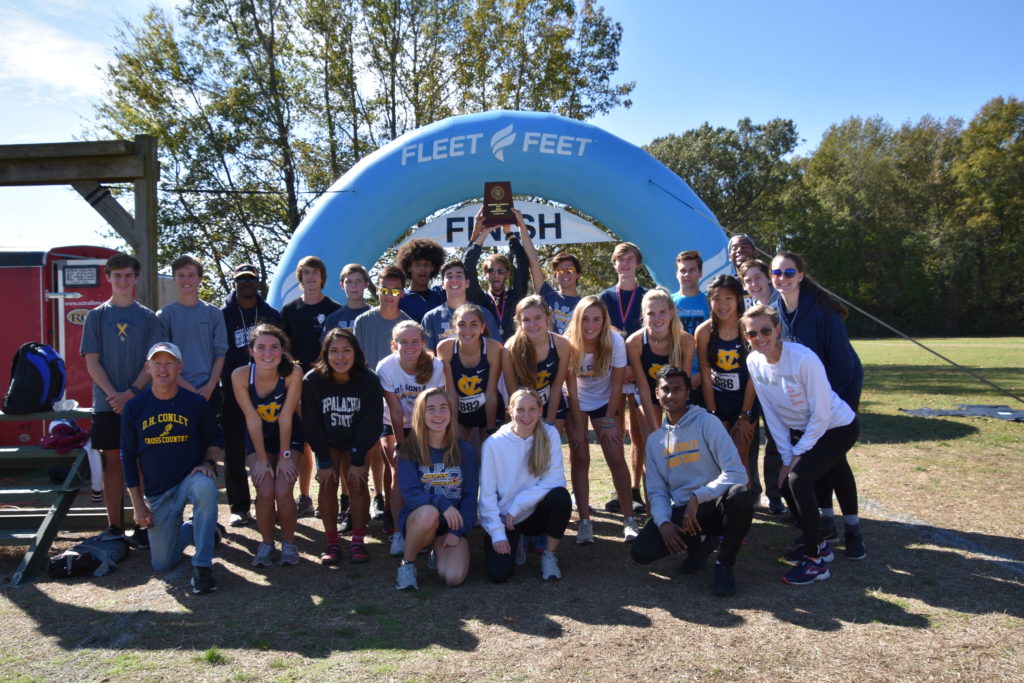 Prior to TeamSnap, Charlie and the coaches grappled with finding an effective way to communicate with parents, athletes and coaches.
"We really struggled with communication," says Charlie. "The team had been using a Facebook group and sending text messages and emails, but managing contact info was cumbersome. With over 100 members, email was not effective. TeamSnap's messaging features were a game changer for us. Having the option to use mobile notifications, email or chat is great because kids and parents tend to use different forms of communication."
TeamSnap's calendar and messaging features saved the team from a possible disaster.
"While we were on the way to a meet, we had a last-minute change of time and location," says Charlie. "I used the TeamSnap app to quickly update the time and location in the team calendar and blast it out to the team and parents in a matter of seconds so everyone had the correct info. Parents could click on the location and interface with Google Maps to get directions to the new location." (Learn more about messaging here.)
Join Charlie and the millions of other coaches, players and parents who enjoy TeamSnap to manage their teams and groups every day. Log in or sign up to add your team now.
–
Lisa Hope is a product marketing manager with TeamSnap and a marketing professor at the University of Florida.