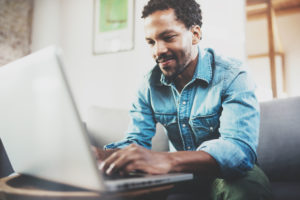 Your website can make a big difference for parents deciding whether or not to sign up their young athlete. Your site is like a storefront–the first step for your digital footprint, and can help visitors feel comfortable with your organization.
Here are some ways to help you put your best foot forward online.
Start With a Template
There are countless services that can help you create a website, so there's no need to feel intimidated if you're new to design or even tech. TeamSnap's club and league website builder allows you to create a sports-oriented website in minutes, no coding necessary. You can customize your website with the help of pre-made templates, and sync with your TeamSnap account.
Keep It Easy
Make sure your site is user friendly. Are the pages easy to navigate? Is the copy clear and simple? Is information easy to find? You'll want to answer, 'Yes,' to all three questions. Ensure your site will be fast for visitors to click through, to access what they need.
Keep It Simple
A clean, simple design can help your website look more professional. Keep copy tight, only providing the information visitors truly need.
Stay Up to Date
Make sure to update listings, dates and events. Post news and results. And keep all information timely and updated. It will help visitors know that everything from program information to registration timing is current and correct.
Highlight Contact Information
When visitors can find your contact info, it makes signing up that much easier! Include buttons that link to a contact page on landing pages. You can even include your address at the bottom of each page, or next to an email form on a linked contact page.