There are heroes, and then there's Pelotonia.
Founded in 2008, Pelotonia was established with the objective to fund life-saving cancer research. Pelotonia is a three-day experience that includes a weekend of cycling, entertainment, and volunteerism. Since its founding, the Pelotonia community has raised nearly $200 million for cancer research.
Pelotonia is committed to accelerating funding for cancer research.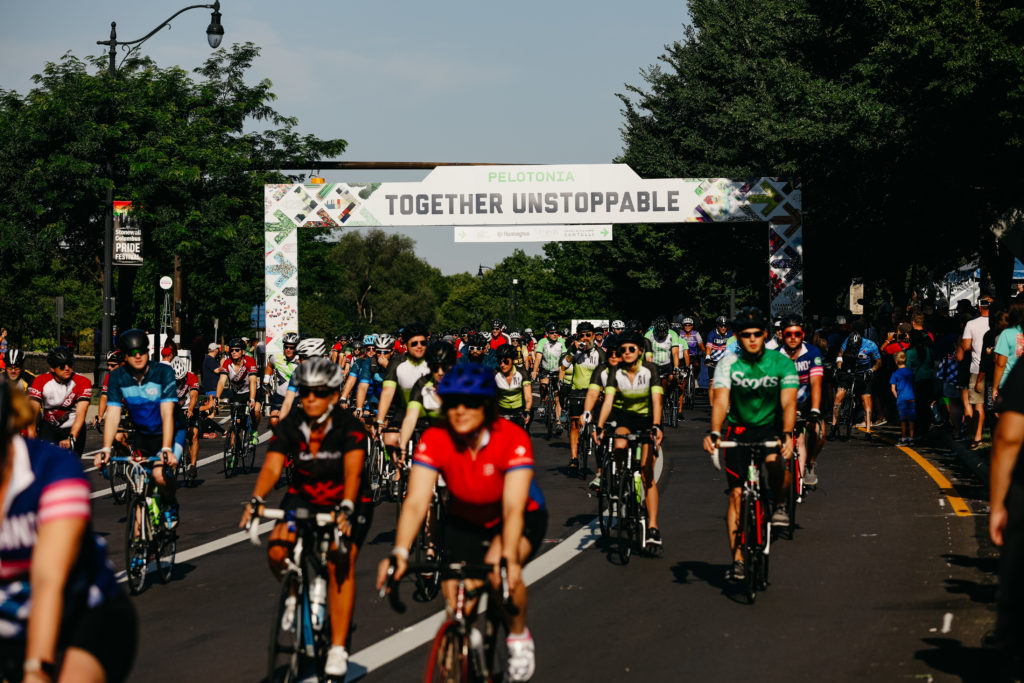 TeamSnap had the pleasure of interviewing Brent Bahnub, executive sponsor of his peloton team, and the person who introduced Pelotonia to TeamSnap. 
TeamSnap: How did your peloton find TeamSnap?
Brent: I am the Executive Sponsor of our peloton (team of bicyclists) and the owner of our TeamSnap group. I used TeamSnap for many years for our children's sporting events and thought this would be an easy and affordable way to connect hundreds of teammates in a common community app. TeamSnap delivered!
TeamSnap: Could you tell us more about your team?
Brent: Our peloton has also existed since 2008. However, in 2016 our team membership was declining and we needed a new approach. We needed a way to coordinate our team of employees and non-employees without using corporate resources. TeamSnap became an integral part of our communication and growth strategy in 2017. Since then we've nearly doubled the size of our riders (we're up to 146 riders!) and our full team is over 250 strong. Our team raised over $300,000 for cancer research in 2019–nearly double our 2016 contribution.
TeamSnap: How does your team use TeamSnap?
Brent: Our team was created to train for an event called Pelotonia which raises money for cancer research. Our team uses TeamSnap in a variety of ways. First, all members are informed of training rides (dates, times, locations) and we take attendance. Second, all team outings–social and fundraising–are stored in TeamSnap. Lastly, we use TeamSnap as our social media platform on the weekend of the rides.  Rides vary from 25-200 miles, so TeamSnap is a perfect way for us to encourage each other and share our successes throughout the weekend.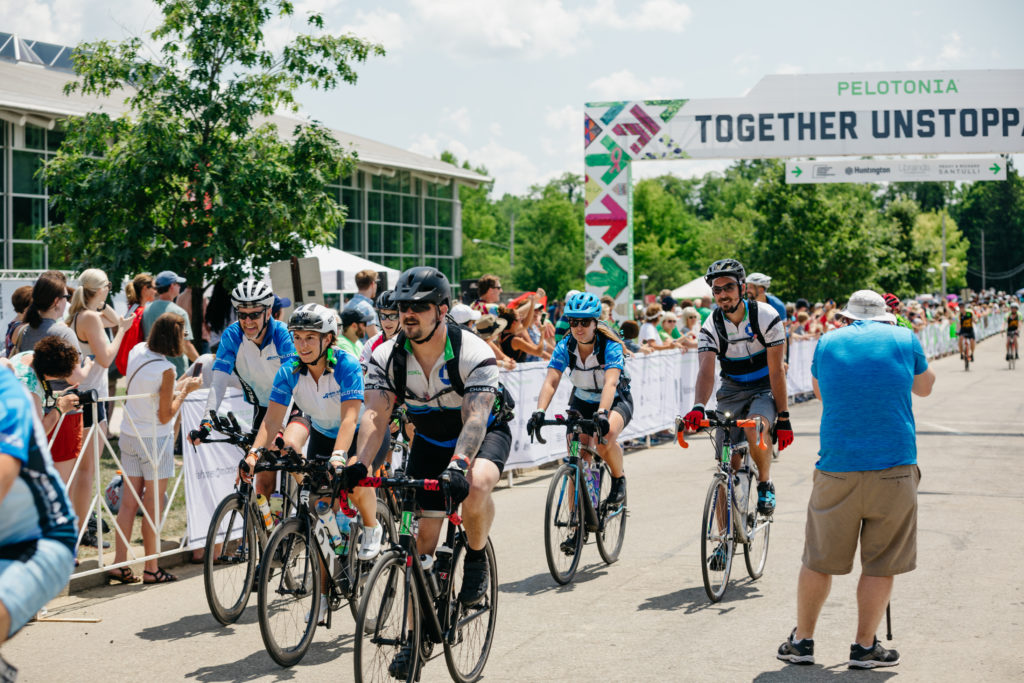 TeamSnap: How does TeamSnap make your life easier?
Brent: All team events and communication are in one place. The team trains for 52 weeks per year for single weekend event. TeamSnap makes us feel more like a team–before, during and after the ride.
TeamSnap: What is your favorite feature about TeamSnap? Why?
Brent: The event interface — scheduling events, including the location and knowing expected turnout (yes/no/maybe).
TeamSnap: Can you tell us a story about a time TeamSnap was really there for you and you were thankful to have the app?
Brent: The weather in Ohio changes every 30 minutes and it is very dangerous to bike in even moderate rain. One ride this year was scheduled for 8am–which meant a 6:30am wake-up for many of the teammates. Unfortunately, there was unexpected rain along nearly the entire 60-mile route. We had to cancel the ride and TeamSnap allowed everyone to stay informed about the situation and the decision to cancel.
Did you personally decide to start using TeamSnap and if so, why?
Brent: Originally, I used TeamSnap because my children's sports teams used it. I found it very user-friendly. So, when we needed an app to support our Pelotonia team, I looked into several apps and chose TeamSnap because of its easy interface. In particular, TeamSnap had the best "event" interface of all apps in this category. TeamSnap is a great app for scheduling, logistics and communication. It is very intuitive and easy to set-up and maintain.
Note from TeamSnap: 100% of every single dollar the Pelotonia community raises is donated to cancer research. Yes, 100%! If you'd like to support Brent's peloton, you can do so here. Have a peloton team? Log in or sign up to add your team now.
–
Lisa Hope is a product marketing manager with TeamSnap and a marketing professor at the University of Florida.