September is the busiest month of the year in the world of ice hockey. Maybe it's busy for field and table hockey too, but up here in Western Canada, the changing colors of the leaves is pretty much a national emergency warning signal encouraging hockey-obsessed Canadians to grab a double double, bundle up and head to the rink.
One of the great things—wait, that was supposed to say immensely stressful things?—about the end of September is most kids are finally starting to find a routine. Consistent practice times, game times, things like that.
So we're all ready to go, right? Let the season commence?
Well, nothing derails a hockey season like these four common mistakes.
1. Failing to Protect Ankles with Hockey Skates That Fit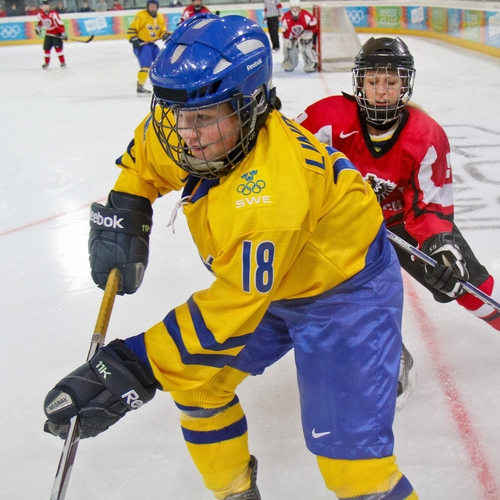 What's the first thing coaches notice when it comes young children playing hockey? Their skates. Specifically, how well their little feet and skinny legs are supported. Ever seen that young kid with the knees knocking together with the painful-looking bend in their ankles? That's not caused by a lack of hockey skill. It's caused by skates that are too big.
I've heard it all my life: Buy skates that fit. Don't buy new skates your child will grow into—you might as well stick to a different sport in the winter, because your child will be miserable (even if they don't really know why).
2. Constantly Buying New Gloves
Gloves are a bit of a different story. While you might have to buy expensive skates every six months while your children are young and growing, breaking in new gloves constantly is tough for a young hockey player trying to get comfortable with a tool in their hands.
Gloves are difficult to break in. More difficult than skates. If your little guy or gal is comfortable with their current gloves, keep them as long as you can.
Quick tip: Want to keep your hockey gloves fresh and smelling nice? Stuff 'em with dryer sheets when they're not in use.
3. Spending Obscene Amounts of Money
We've all seen the kid wheeling around on the ice like the next coming of Connor McDavid (you may have heard of him, he's a professional hockey player with the greatest hockey franchise the world has ever known).
Lots of people might think it's because of all that shiny new gear—that is until you see another child with expensive new equipment doing snow angels alone in the corner.
While it's true you can't outperform ill-fitting hockey equipment, the notion you can pay for talent is a complete and utter myth.
4. Failing to Listen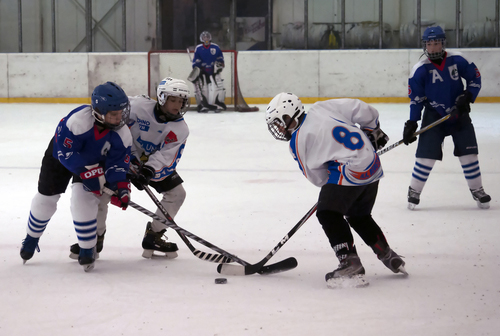 Look, when it comes to hockey equipment, you might have a pretty good idea of how it's all supposed to fit (you've been putting your child together like a jigsaw puzzle for a few years now), but it's impossible for a parent or a coach to measure comfort level.
Hockey equipment questions to ask your child:
How do your skates feel? Tight? Snug? Loose? Good? Bad?

Is your stick too heavy? (This often indicates gloves that don't fit.)

You look awesome in your hockey gear! But how does it feel?
As an assistant coach with the University of British Columbia's Men's Varsity Hockey Team, I coach a lot of players who are obsessed with their hockey equipment. It has to fit just right. I completely believe players should obsess about the way their gear fits.
And since we're all obsessed with the start of another hockey season up here, while we're at it we might as well encourage some healthy obsession in our smallest players, too!
Kelvin Cech is a freelance writer and hockey coach with the UBC Thunderbirds Men's hockey team and the North Shore Winter Club. Follow the fun @functionwriting!