Technology is changing our world. One type that doesn't receive enough attention is sports technology. With the advent of wearable tech and investment into player safety in sports, sports tech is finally getting its time in the limelight.
Here are some of the most interesting pieces of sports tech coming in 2017!
1. Peloton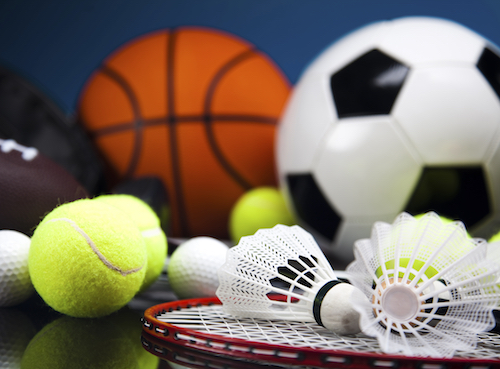 This new piece of exercise technology puts a different spin on the household exercise bike. Besides making a ridiculously high-quality home stationary bike, this New York-based company brings the instruction of the gym to your living room via a built-in tablet on the bike itself. The tablet has a whole host of video spin classes that instruct you on a Full HD, sweat-proof screen. The Peloton bike is made for everyone from hobby cyclists to pro riders who can't get their bikes out on the road due to weather.
2. PIQ Robot
What if Rocky Balboa had a mechanical Mickey Goldmill when he was training? French startup PIQ is answering that question with its new tech collaboration with Everlast called the Robot. This wearable tech boxing glove tracks every aspect of your boxing workout. It gives you real-time updates on techniques and ways to improve faster in your training. Maybe the Mayweather-McGregor fight could soon be decided by whoever trains with the Robot.
3. STRIVR
Concussions during practice and excuses for not knowing plays could be a thing of the past thanks to this company. STRIVR is now making it possible to run plays absolutely anywhere–even by yourself–by projecting the image of the field and your team around you and reacting to your actions.
4. Smart Clothing
Smart Clothing has long been kept in the dark due to its uncomfortable design. A ray of hope shines through, however, in the form of the E-Skin Shirt by Japan-based startup Xenoma. They claim that their product is the most wearable, comfortable smart shirt on the market. The E-Skin Shirt has sensors which capture movements and report them to a data collection hub. That data can be used to improve training regimens.
5. Smart Shoes
VIVOBAREFOOT is leading the way in smart running shoe tech by partnering with Sensoria. This new smart shoe uses sensors and onboard computers to measure strike force, cadence and stride. It then transmits this data to an app on the runner's phone that can suggest improvements in training regimens.
6. Halo
Some may see it as the beginning of computer-human integration in sports. This device looks like a pair of headphones. However, it is actually a device that stimulates the motor cortex of the brain before you do an activity (like running a race) in order to put less energy into making your muscles move.
7. TeamSnap Tournaments
Who doesn't love a shameless plug? Our latest innovation is TeamSnap Tournaments, a brand new tournament management solution. Thanks to our streamlined in-app notifications and auto-generating schedule maker, we'll help you make more money, save time and control the chaos at any tournament or event. 
With technology making sports safer, more accessible and easier to manage, the future looks bright for sports and active technology. What do you think the next big advent in the industry will be? More advanced wearables? More performance improvement tech? Let us know in the comments below.
Murphy Hogan is a sales and marketing intern at TeamSnap. He is originally from Kansas City, and he came to Boulder to pursue his undergraduate degree in Marketing. Murphy spends his days at TeamSnap helping set up the sales team for success and creating online content for the TeamSnap website. After this summer, Murphy will study abroad in Florence, Italy.