Even if you're not a tennis fan, the fairytale that was American Brian Baker at the French Open this week was riveting, exciting, and offers many lessons for young athletes in all sports who suffer career-threatening physical setbacks.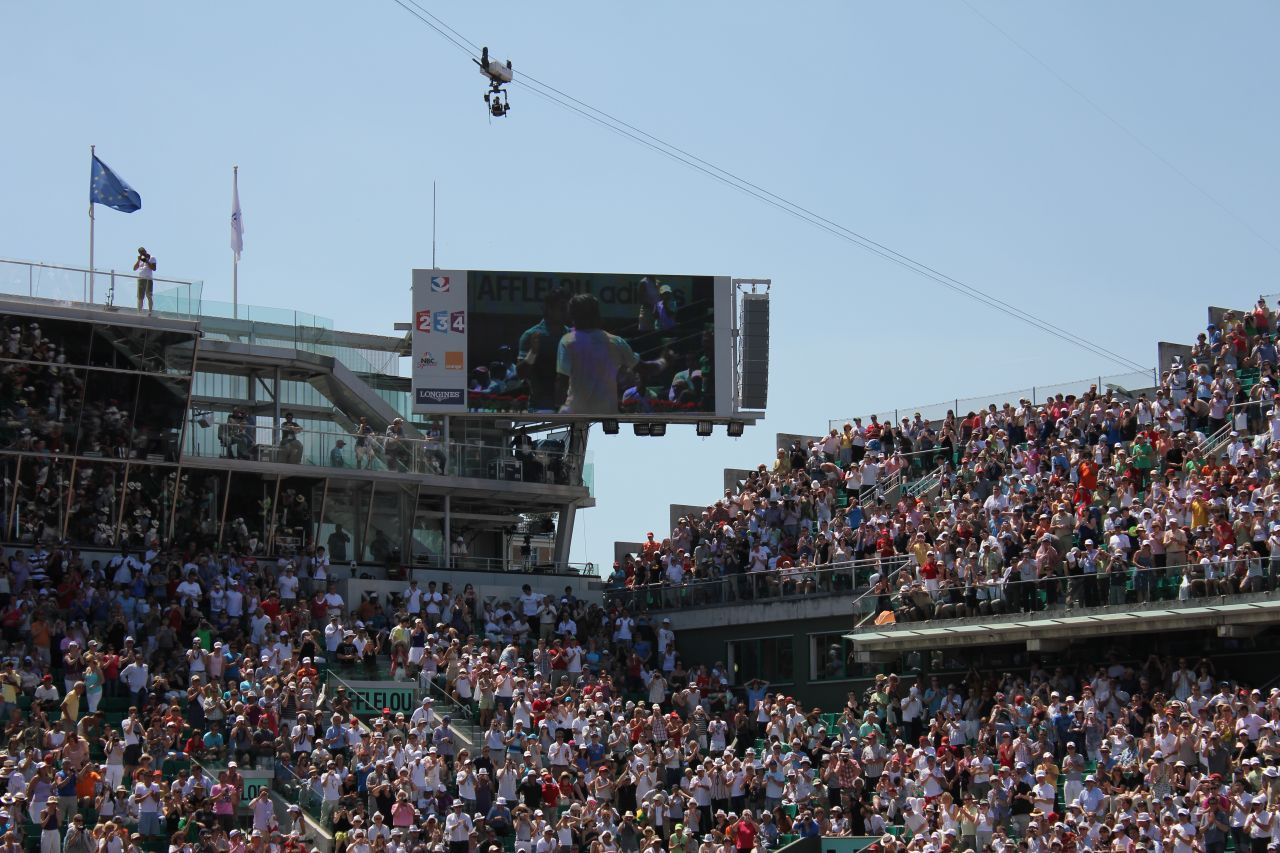 Ranked the #2 juniors player in 2005. An upset over the #9 ranked player in the world at the US Open. Then, five surgeries in four years, including Tommy John, a surgery unfortunately all-too-common in baseball but almost unheard-of in tennis. His body betraying his desire to play, Baker's only involvement in tennis for the next few years was coaching the Belmont University college team in Nashville, Tennessee.
But he never gave up the dream of playing in another Grand Slam tournament, and here he was, seven years later, at Roland Garros Stadium, in the second round of the French Open after being awarded a wildcard entry after winning a Challenger tournament last month.
So what lessons can youth athletes take away from Brian Baker's phenomenal comeback?
Never Say Never. After hip, elbow, knee, wrist, and hernia injuries, most people would say (no, scream) "Enough!" and accept that they were not fated to play professional tennis. But Baker wouldn't give up his dream, even when others — doctors, family, friends, 'experts' — thought he was done. Baker stayed focused and persevered, rehabbing his body and staying in playing shape–and he's achieving something virtually no one thought possible. If you believe in yourself and stay positive, comebacks can happen.
Never Lose Your Cool. Baker is one of those rare athletes whom you never see lose his temper, even when he hits a forehand long or misses an easy drop-shot. If you watch him play, you'll see him calmly talk to himself about his mistake and immediately get back to the task at hand. This focused, calm approach is one more athletes — professional, amateur, college or youth — should adopt. It's one that gains instant respect from fans and peers.
The Wait is Worth It. I'm certain there were times during his years of set-backs and surgeries that Brian Baker was depressed and felt overcoming his injuries was an insurmountable goal. But he clearly had more positive than negative thoughts, and now, playing in his first Grand Slam tournament in seven years, he's acknowledged that he is savoring this at 27 more than he ever would have at 20. Age and experience can make you appreciate the journey as much as, or more than, the end result. Sometimes, the wait is worth it.
Although he lost in the second round — in a grueling, five-set match — of the French Open to #11 Gilles Simon, I'm sure we haven't seen the last of Brian Baker. And I, for one, am looking forward to following him all the way to his first Grand Slam final!
Have you or your child ever persevered over physical adversity and accomplished an athletic achievement you never thought possible? What were the keys to your comeback? How did you feel about it? Let us know!
Emily Cohen is a freelance writer living in Berkeley, California. An avid tennis player and swimmer, Emily has a son who plays high school baseball and a daughter who plays Class I soccer and middle school volleyball. She has been a team manager for a number of her children's sports teams. You can find Emily's bi-weekly blog about team management and youth sports parenting here at tsblogadmin.wpengine.com. Follow her on Twitter at @emilygcohen or email her at emily@emily-writes.com