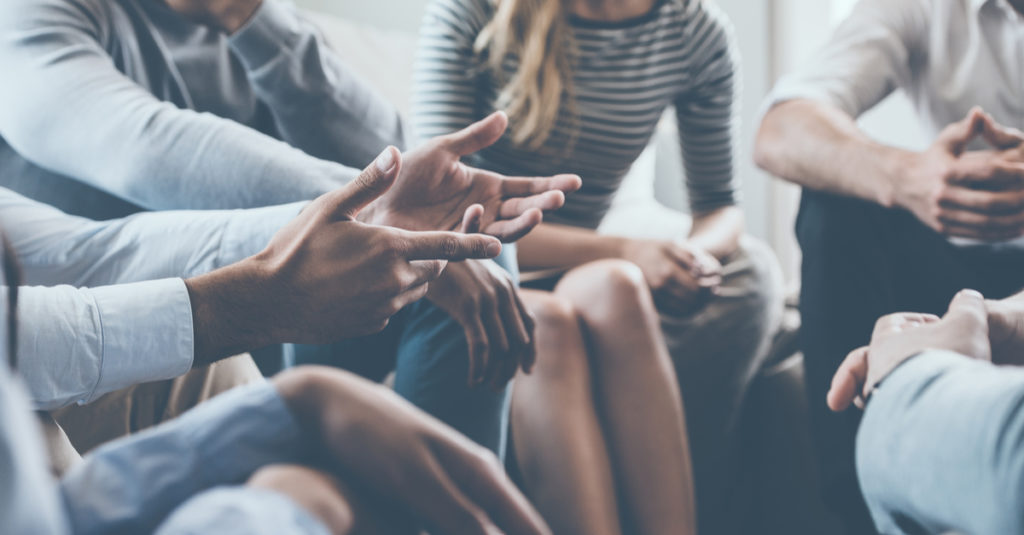 No one plans for emergency situations, but you can always have a solid plan in place for communications when chaos arises. And with emergency situations top-of-mind, now is a great opportunity to refine or implement your organization's communication plans.
At TeamSnap, strong communication is at the heart of our company and software, so we've put together this two-part series on communicating in (and out of) chaos. In part one, we'll share some tried-and-trusted communication guidelines that your organization can implement quickly and easily. And in part two, we'll follow up with some of our favorite tools we use at TeamSnap to communicate with one another.
Select key communicators in your organization ahead of time
Identify your key communicators that will handle internal and external messaging, as well as the spokesperson for your organization. This might be your organization's board, president, etc., but don't forget to include your coaches or managers—your teams, parents and players will look to them for leadership and guidance during this time. Empower coaches with all the information they need so they can deliver accurate information to the rest of your members. 
Prepare your key communicators and your team
Keep coaches and members in the loop with effective communication behind the scenes. In the initial phase of a crisis, there's a lot of uncertainty and anxiety going around. Meet quickly with the key communicators in your organization to decide what you will communicate and how. Having your key communicators and public information points preselected allows you to move quickly and stay ahead of the curve with your communications. 
If you haven't selected key communicators, meet with your organization now to establish who they are and what they will be sharing; administrators, coaches, parents, volunteers and even direct players all may need to receive specific information pertaining to them and their role within your organization. Prepare your communications, including an internal FAQ for your key communicators and an external one for your members so everyone has everything they need to be successful.
If you want to formalize your communication plans online or on paper, grab a free template from HubSpot's Crisis Communication Kits to keep everything organized and in one place.

Establish communication channels and methods
Think about what external channels you'll want to use to disseminate information to your members. You might have a multitude of ways you'd like to communicate, but establish a source of initial communication with your members.
Give your members a single, public place they can look to for further updates. Consider dedicating a page on your website for updates to live or using Facebook, Instagram, and Twitter. Even a living Google Doc will be a good place for your members to stay up to date. If parents or players know exactly where to look for information during the unexpected, they can avoid reaching out to your organization for new information.
Define what information you are communicating
Be empathetic. What you communicate to your members is just as important as how you communicate. The facts about the situation are important, but ultimately, members want to know what is changing, how it will affect them and when. 
Be proactive. Try to anticipate questions from your members and have that information ready. Right now, parents will want to know what efforts your organization is going to make to be in compliance with CDC guidelines; how long practices/games are canceled or postponed; what kind of training and supplemental work will be offered in the downtime. 
Parents and players will want a timeline: when will these changes take place? When they can expect things to resume to normal? Directing parents to an FAQ sheet or your public information point can proactively alleviate some of these repeat questions, save them stress and save you time.
With any big change, even if it's not an emergent or crisis situation, your members will have questions. Ensure your coaches and other active members in your organization are on the same page with what information you are disseminating as an organization. Don't hang your coaches out to dry by not providing them all the information they need to communicate effectively with concerned parents. You may also be coordinating business and operational details with your staff, they'll need accurate information and planning from you too. Be sure you are sharing what action is requested of them and communicate any expectations on deadlines, especially time-sensitive next steps and actions. 
---
This article is part one of "Communication in Chaos." Read part two.
---
Navigate COVID-19 With TeamSnap
To better assist you through this, we created a hub that includes resources and tips to help you lead your sports organization, team or group during this uncertain time. Keep checking back as new content becomes available. Visit the hub now.