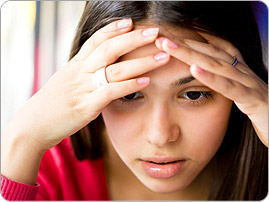 Last Monday evening — a gorgeous, fog-free evening in the Bay Area — I had one of those ironic moments in life. Earlier that day, I had decided to write my blog on concussions. As the game ended, my son's baseball coach motioned me over. "Are you taking Chris home?" he asked. When I answered, "Yes," the coach said, "Well, I think he may have a slight concussion. I took him out of the game right after he made that diving catch in center field, because he slammed his head pretty good and he was groggy. His pupils seem normal but you should watch him on the drive home."
I felt lucky that I had just researched the common signs of a concussion that morning. While the most common symptoms of a concussion are headache, amnesia and confusion, there are actually many other signs that can indicate a concussive brain injury.
According to the Mayo Clinic, if a child (or anyone) exhibits even one of the following symptoms after an injury to the head, he or she may have a concussion, should be removed from the field immediately, and should be evaluated by a medical professional trained in diagnosing concussions:
Vomiting
A headache that gets worse over time
Changes in his or her behavior, including irritability or fussiness
Changes in physical coordination, including stumbling or clumsiness
Confusion or disorientation
Slurred speech or other changes in speech
Vision or eye disturbances, including pupils that are bigger than normal (dilated pupils) or pupils of unequal sizes
Changes in breathing pattern
Lasting or recurrent dizziness
Blood or fluid discharge from the nose or ears
Large head bumps or bruises on areas other than the forehead
Although the number of sports-related concussions is consistently highest among high-school athletes, more than half of the 502,000 ER visits for concussions by U.S. children aged 8 to 19 years between 2001 and 2005 were sports-related. What's more, the 8- to 13-year-old age group accounted for 40 percent of these. That's more than 100,000 concussions in our elementary and middle school-aged children!
Even more worrisome, the American Academy of Pediatrics (AAP) published a report in September 2010 that asserts "young athletes are more susceptible to the effects of a concussion because their brains are still developing, and appropriate management is essential for reducing the risk of long-term complications."
Plus, some symptoms of concussion don't appear right away, surfacing hours or days after the initial injury. Symptoms such as problems concentrating, irritability, sensitivity to light and noise, sleep disturbances, depression, and taste and smell disorders can all be attributed to a brain injury, but are often overlooked.
Many parents only consider the sports-related aspect of a concussion, that is, they only think about when their child can practice or play sports again. While symptoms of a concussion usually resolve within 7 to 10 days, it can take weeks or even months to fully recover. Studies have shown that texting, using the computer, watching TV, and playing video games are all detrimental to recovery from a concussion.
What's also often left out of the equation is how a concussion affects a child's schoolwork and learning process. As I mentioned, concussions can leave children tired, irritable, and distant–behavior that is often dismissed as typical teenage ennui. Instead, the child is truly struggling with the after-effects of a concussion.
When made aware that a child has suffered a concussion, teachers can make some minor adjustments that will help the student in the classroom, and parents should advocate for these changes. According to Dr. Steven Cuff of Nationwide Children's Hospital Sports Medicine, changing the student's seat location in the classroom, allowing the child to work at a modified pace, and encouraging the student to take frequent breaks to help with focus can all improve the student's post-concussion learning ability.
It's pretty clear that more needs to be done to prevent these traumatic brain injuries in our youth athletes–rather than just treat them after they happen. Do you have any thoughts on how to reduce the high concussion rates in youth sports? Let us know.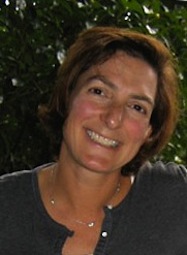 Emily Cohen is a freelance writer living in Berkeley, California. She is the mother of a son and a daughter who both play multiple sports. She has been a team manager for her children's soccer, baseball and softball teams.