UPDATE! From 8/24 – 9/4, use the assignments feature and automatically get entered for a chance to win one of six $100 Visa gift cards thanks to Clif Kid.  Learn more! 
Earlier this year, we opened up the Assignments feature to all users. Since then, we've seen coaches assign tasks, parents volunteer for snacks and more team events created with assignments.
We've also received some feedback on improvements you'd like to see:
"(see)

an easy way for people to sign up for assigned items"

"A reminder email sent to the assigned a set number of days before the event so they don't forget."

"Maybe allow parents to set assignments as well as coaches"

"Make it more visible. It wasn't obvious"

"Reminders and letting people know what is okay to bring."
You know where this is going….We've made some of your suggested improvements to the Assignments feature!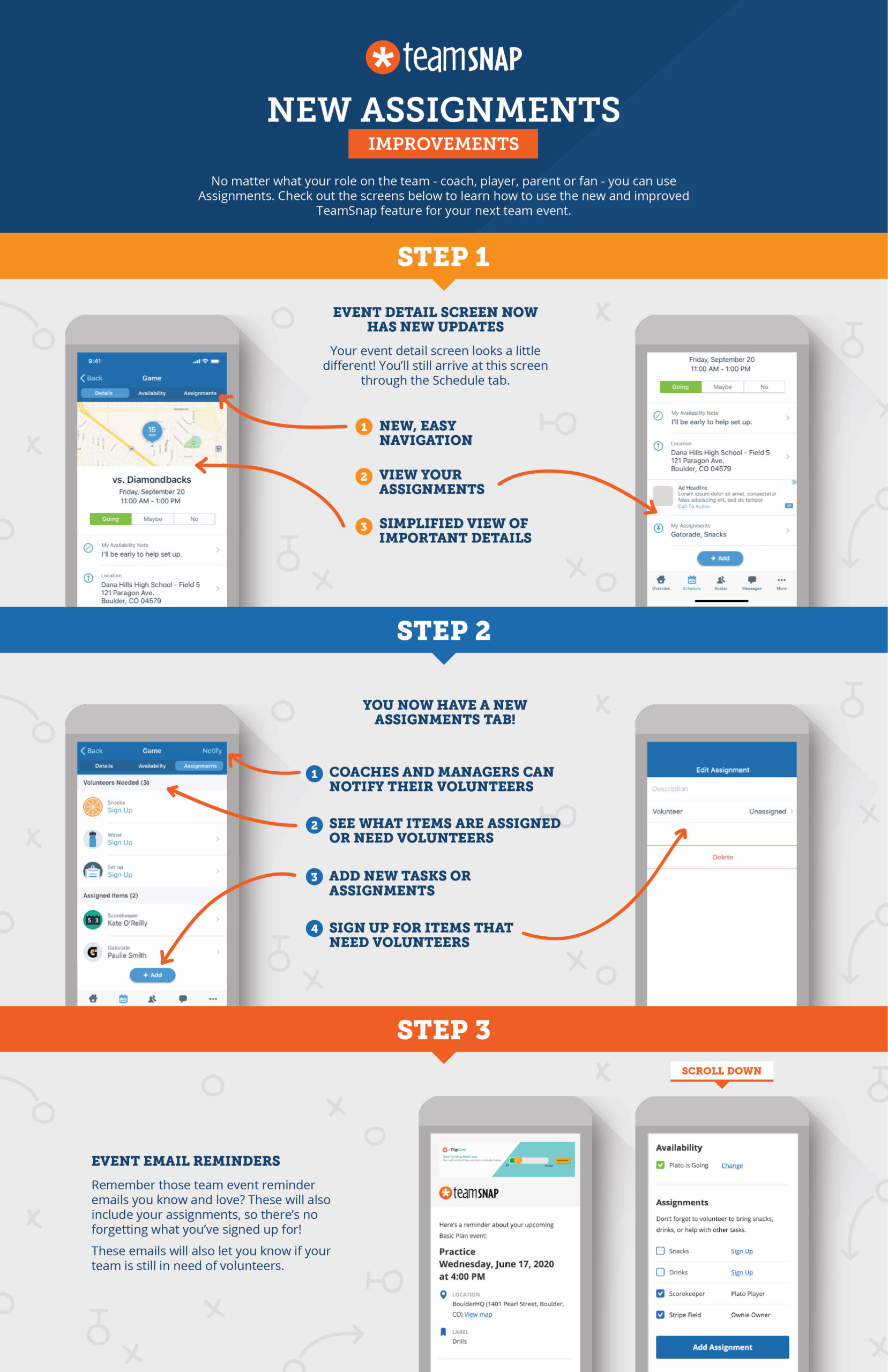 You've sent us a lot of amazing ideas that we're keeping in mind for future iterations. In the meantime, here are some changes you'll start to see:
The event detail screen is now redesigned to make it easier to see what you and others are bringing to the game or practice. 

We've added a sub tab at the top of the screen so it's easy to view assignments

If you're a coach, we added a button so you can notify your volunteers before your event

Event reminder emails now include an improved Assignments section to help remind parents and players what to bring to your next team event.