With the World Rowing Championships just days away, now is a great time to learn more about rowing. It's an awesome sport that is gaining participants across the world on any available lake, river, reservoir or bay. Like any hard-endurance athletes, we rowers have a reputation for being a little crazy with our love of early mornings and embracing the pain of racing.
Rowing is a great exercise for the lungs, back, legs and arms. You'll find rowers to be a tight-knit community. Unlike other sports where experience matters more, rowing is very friendly to beginners and people pick up and enjoy the sport at any age. There are racing classes for youths, juniors, collegiate athletes and many age groups of masters rowers.
But that's just the start. Here are five more reasons to give rowing a shot!
Team Unity
There's no sport that embodies team unity like rowing. It doesn't matter how hard your friend pulls if you aren't pulling your weight too, and it doesn't matter how hard anyone pulls if everyone doesn't pull in time together. Everyone has to sync up and commit to the same common goal to get the boat to move.
You'll also spend a lot of time with your teammates, as there's no such thing as just showing up and racing. Every race requires de-rigging the boats, loading the trailer, arriving to the venue and unloading the trailer. This sets the stage for great camaraderie, friendships and team bonding. Some of my fondest memories of rowing are just hanging out with my teammates around the boathouse.
Attention to Detail
Rowing is all about attention to detail. Unlike other sports with different rules, strategies and equipment as athletes age, rowing doesn't change from your first stroke to your last. Rowers learn how to commit to self-improvement with every stroke and practice. Schoolwork will be easy after a season or two of diligent practice.
Hard Work
Rowing isn't a game. You have to love and value hard work to be a good rower and these are the kinds of people the sport attracts. Every practice encourages each athlete to learn how hard he or she can push him or herself.
Self Discipline
In other sports, it's obvious if you're the one who always drops the ball or misses the shot. In rowing, you're often the only one who will know if you're taking strokes off and not giving it your all. Successful rowers learn self-discipline and embrace the grind–how to push when they don't feel like pushing. Everything in rowing enforces the personal development of discipline and dedication to your teammates and common goal.
Strength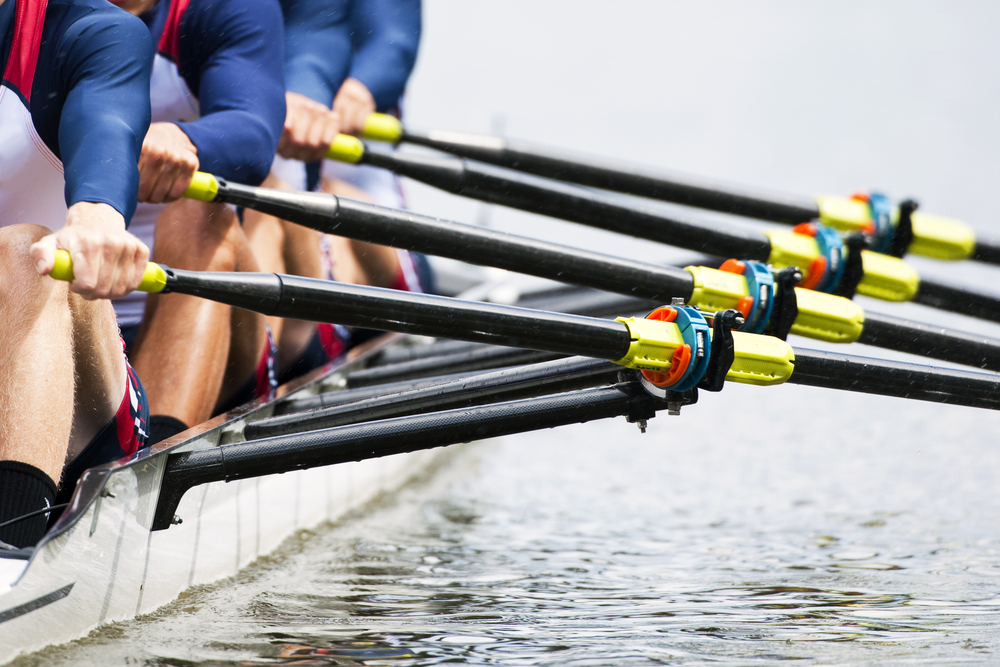 A season of rowing will build strong back, legs and set of lungs to help you in any other sport. Rowing is an excellent alternate sport for athletes who play a fall or spring sport and are looking a sport for another season. You'll find yourself in great shape and able to outrun many of your teammates, as well as with a new concept of how hard you can really push yourself.
Like what you read? Do an internet search for a rowing clubs, organizations or programs near you and get started soon! And don't forget to watch this year's World Rowing Championships!
Will Ruth is a high school lacrosse, college men's rowing and strength and conditioning coach. He holds certifications in strength and conditioning, a BS in kinesiology with an emphasis in sport psychology, and is pursuing an MA in Sport Coaching degree from the University of Denver. Will is a former rower and lacrosse player and currently competes in the sport of strongman. More of Will's written work, podcasts, and strength and conditioning resources can be found on his website, www.strengthcoachwill.com.