Take a look around. It's not hard to find examples of parents gone wild at youth sporting events. Arguing with officials, arguing with coaches and berating young kids has become so commonplace we hardly bat an eye. But as coaches, reining in the parents is crucial to a successful season.
Establishing a winning environment for team parents is a mix of education, getting everyone on the same page, having open communication and holding parents accountable–even if that last part is sometimes uncomfortable. 
Education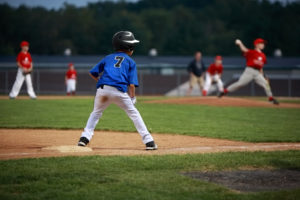 My town rec league has coaching clinics galore, but we do nothing at all for the parents. That's an obvious problem.
As a coach, I am a firm believer in jump-starting the learning for team parents. Before the season starts, I send out information geared at helping the parents understand the basics. One, that their kid is not going to be a professional athlete, at least not tomorrow. Two, that they shouldn't get caught up in the hype surrounding travel sports. And three, reminding them these are just little kids playing an incredibly difficult game. 
My hope is some of it makes sense and sticks. But it also gives them a perspective on my thoughts on youth sports and a taste of my goals for the season.
Unification
Imagine if your players did not know the rules of their sport. In a word, it would be a disaster.  The same is true when it comes to parents. You cannot hope to maintain harmony if you do not have clearly defined ground rules. 
It doesn't really matter what the rules are, but codifying and discussing them has three benefits. First, it gives parents an idea of how you will coach the team. It sets the stage for how much their kid will play and at what positions and in what situations. Second, discussing the rules establishes what behavior you will and will not tolerate on the field or the sidelines.  Third, it gives parents an opportunity to decide if your team is for their kid and for them.
Preseason meetings and team contracts are perfect for setting ground rules. The meetings ensure that no one can claim ignorance of team rules later on, and a contract is a good thing to have in your back pocket should the need arise to remind someone of those rules. I would even suggest you ask the parents what their objectives are as well, then add them to the contract. That demonstrates that you're committed to two-way communication.
Some of my ground rules (for both the players and the parents):
We cheer for our team, not against the other team.

Absolutely no arguing with the umpires. The only person who speaks with the umpires is me. No exceptions.

No coaching from the stands—it only causes confusion and sometimes you are teaching them the wrong thing. If you disagree with what I am teaching then let's talk about it.

No contact between player and parent during a game or practice. My dugout is off limits, always. And players, don't leave it while we are playing.

I will speak to any parent or player about anything they want to discuss. I will not do it immediately before, during or after a practice or a game because I am either not paying attention or trying to get my kid home for dinner, just like everyone else.

 

Let me know you want to talk, and we will find a good time the next day.
Your rules can be anything you want–the specifics don't matter. What does matter is that you have rules. Set the expectations up front, not as issues arise throughout the year. 
Communication
The more communication, the better. You can communicate about anything: what you see on the field, how you feel about the players' progress, or what might happen with the next opponent. This shows you are committed to the team and the players and it ensures that parents know they are part of the program.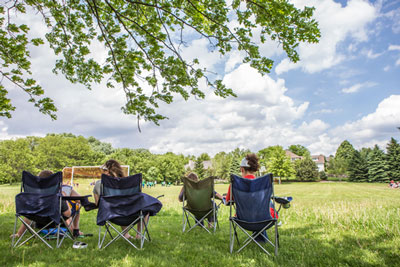 As much as parents like to know what is going on with the team, they really want to know how their kid is doing. Periodically pulling parents aside to tell them what you think their child is doing really well, what progress they have made or just how much you enjoy coaching them is one way to personalize your relationship with them.
The more you communicate, the more your parents will be inclined to tell you they have an issue before it actually becomes an issue. And if you ever have to hold them accountable, you have established the basis of a relationship that will make the discussion survivable for both parties. 
Accountability
All of the hard work you have put into setting up a winning environment is for naught if you do not hold the parents and the players accountable, even for seemingly minor rules. I have a "no food in the dugout" policy because food is a distraction. The first time a parent brought their child a sandwich, I reminded the parent of the rule and asked them to take the sandwich back. I never had to deal with food in the dugout again.
Always enforce the rule when you see it broken. Whatever your threshold is, you have to have the conversation, no matter how uncomfortable it makes you. If you do not say something, you are by default condoning the behavior.
In Conclusion
While nothing can ensure you have a smooth season, establishing a winning environment for your parents goes a long way towards achieving that goal. For sure I am lucky to have good parents. But I would not have been able to do so if I had not created a situation where my parents knew my rules, knew I was invested in their kids and knew they could reach out to me.
As coaches, if we are able to establish a healthy environment, we can minimize the bad behavior, if not preclude it. And that is a lot better for everyone.
Brian Sieger is a father of two, husband, volunteer baseball coach and author of the blog 8U Travel.