This is a guest post from Ryan O'Leary, a sports media and marketing professional and co-author of Colorado Sports Trivia.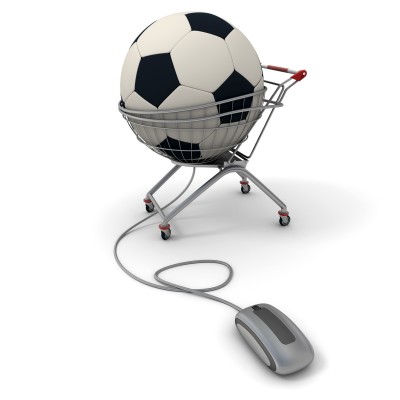 For most parents, coaching a child's youth sports team is a rewarding experience — a time to create a greater bond with a son or daughter. Yet, in an age when daily schedules are growing increasingly busier, running a youth sports team can be daunting. Managing your home team online can save a lot of time and effort and here are four ways your sports team website can help:
Communicating Schedule Changes with Sports Schedule Software
I grew up on the East Coast where weather changes were common and sports schedules changed constantly. Now, if you're married to the old phone tree system, that's fine, but team scheduling software greatly reduces the time and headache it takes to make announcements. A few simple clicks on your sports team website communicates schedule changes instantly and sends the message clearly.
Collecting Team Dues
You didn't sign up to coach your daughter's softball team to be an accountant. With sports team management software, you can direct parents to submit dues online, keep track of who is paid-up and easily transfer money to other accounts afterward. Your free sports team website can automate these accounting tasks, making the process of managing your home team online even easier.
Selling Team Apparel
As many coaches and officials know, selling team apparel is not just a way to create team unity; it's a much-needed revenue stream. Selling apparel for your team online, via your sports team website, makes lugging around boxes full of t-shirts a thing of the past. Team management software allows you to manage inventory, sell items online and accept money electronically.
Oh, Those Orange Slices
Nothing is more synonymous with youth sports than orange slices and juice boxes, but coordinating "team moms" can take a lot of time and effort. Instead of making fifty phone calls, try using the sports schedule software on your sports team website to streamline your snacking!
These are just four ways to better manage your home team online. Tools such as statistics tracking and photo sharing are other examples of incredible resources. By making the most of your sports team website, coaches can focus on the most important thing: the team.
Ryan O'Leary earned his Bachelor's Degree in Broadcast Journalism from the University of Missouri and Master's of Sport Management at West Virginia University. Ryan worked for the sports marketing agency Millsport before being hired to cover the 2008 Beijing Olympics for NBC and the 2010 Vancouver and 2012 London Games for CTV. Ryan is passionate about baseball, hockey and the sports industry at large and co-authored the book Colorado Sports Trivia, released in 2011.