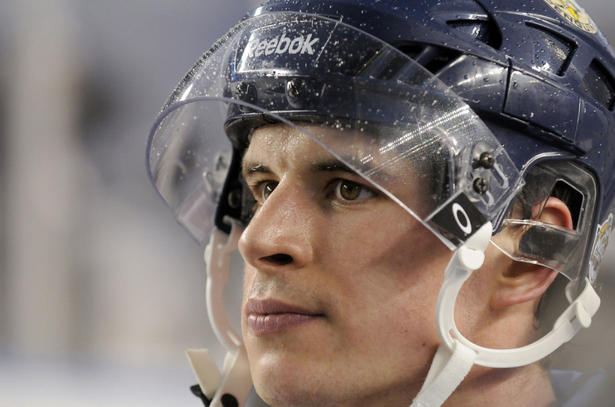 NHL Superstar Sidney Crosby knows all too well the lingering effects associated with suffering a concussion. After sitting out for an extended period — nearly a full calendar year — the man thought of as hockey's Superman made a triumphant return to the ice. Unfortunately, this Superman isn't indestructible — Crosby is once again sidelined after just an eight game comeback, as concussion-like symptoms have once again reared their ugly head. Crosby's story offers a cautionary tale and important advice to parents with children participating in youth sports.
Be Aware: A parent may not think their child is susceptible to a concussion playing youth sports, but nothing could be further from the truth. The number of concussions experienced by college and professional athletes make up a very small slice of the pie when it comes to sports related concussions suffered each year. In fact, more than half of the 502,000 ER visits for concussions by U.S. children aged 8 to 19 years between 2001 and 2005 were sports-related. The biggest mistake a parent can make is to ignore the possibility of a concussion occurring, thus missing the warning signs.
Know the Warning Signs: Not every child's concussion presents itself in the same manner. Sometimes, the concussion is so slight that it is overlooked altogether — leaving that child at a heightened risk for a second, more dangerous blow to the head. To ensure your child's neurological health, know these telltale signs of a concussion and keep on the lookout as your child participates in youth sports: 

Vomiting
Headaches that get worse over time
Behavioral changes, including irritability or fussiness
Degradation of physical coordination
Confusion and disorientation
Slurred speech
Trouble with vision and changes in pupil appearance (dilation)
Changes in breathing pattern
Lasting or recurring dizziness
Blood or fluid discharge from the nose or ears
Large bumps or bruises on the head or around the forehead

Consult the Experts: Forewarned is forearmed, but unless a parent is a Ph.D., it's best to have a trained specialist evaluate a child, determine the extent of the head injury and prescribe a treatment regiment. If your child competes at a high level, there might be a lot at stake in terms of performance, but that does not pardon a parent or coach who takes a potential concussion lightly or ignores it all together. Even if a concussion is a remote possibility, a young athlete should be removed from play and brought in for evaluation. Or, else, they risk serious long-term injury.
Consider the Long Term Effects: Crosby's doctors at the University of Pittsburgh Medical Center took every precaution before they allowed the hockey star back on the ice again. Unfortunately, many athletes rush back to the field of play and are put in grave danger because their brain never truly heels. If your child has suffered a concussion, consider the long-term ramifications of further athletic action. The lights of competition will inevitably go dim, but a child should not be left with the darkness associated with enduring brain injury.
Has your child suffered a concussion playing youth sports? How did you handle it and what would you tell other parents?
This is a guest post from Ryan O'Leary, a sports media and marketing professional. Ryan O'Leary earned his Bachelor's Degree in Broadcast Journalism from the University of Missouri and Master's of Sport Management at West Virginia University. Ryan is passionate about baseball, hockey and the sports industry at large and co-authored the book Colorado Sports Trivia, released in 2011.