By Erica Salmon, TeamSnap user, team mom, writer and guest author
When my son first started trying out for select youth sports teams, I decided not to tell him he was attending tryouts. I was battling leaving our little town "rec" program as it was, and I didn't think that at the age of 8 or 9, pointing out that a one-hour soccer workout was really a "make it or break it" performance went with his personality. He's a very intense kid.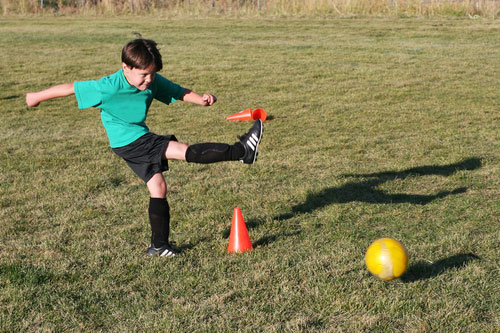 At his very first tryout, I told him he was already on the team, and the coaches were just getting everyone together to see how they would play as a team. My attempt to hide the nature of the workout failed. Luke figured out pretty quickly that he was on trial, and it invigorated him. To him, a tryout is just another chance to touch the ball and make some soccer friends. Life can be so simple when you're 11!
As a Team Snap Mom, I have learned a lot since that first tryout. Here is what I have learned:
On the way to the tryout, I remind Luke of 3 things:
Do your thing.
Be "coachable"; coaches are not just looking for skill, they're looking for kids who are respectful, hustle and take direction well. Say "thank you" and shake their hands at the end.
We're checking them out as much as they are checking us out! We have played for coaches who are loud and obnoxious. We don't do that anymore!
When at a tryout, I don't watch 100%. I just bring Luke to the field and bury my head in a book. I look up from time to time to monitor the coaches and make sure Luke's not on the sidelines with an issue, but I try not to consider what their groupings mean, why one kid is playing with another, etc. I do my best to separate from parents who are loudly criticizing their kids. Coaches eventually don't want kids (no matter how talented they are) who have problematic parents. (This topic requires an entirely different blog post!)
 Since my child is a natural competitor, tryouts are exciting for him. Luke likes ANY opportunity to play (with his own team, as a guest, with my husband in the backyard), so a tryout is just one more chance for him to touch the ball. If your child HATES the idea of a tryout, then maybe you are pushing them too hard and they are not ready.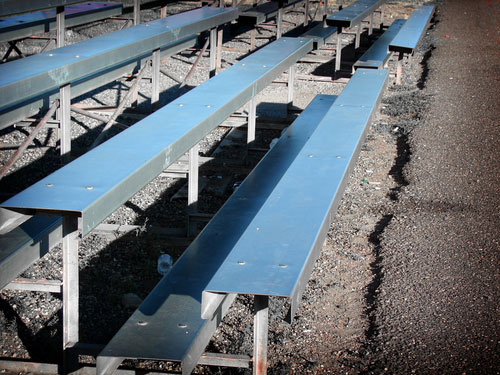 Now when we head to a tryout for any sport, Luke has his routine. He listens to certain pump-up songs on the way, makes sure he wears his lucky socks and begs us to be early. (We are always late!)  Now I understand the truth about tryouts; they are just as important for us as they are for the teams for which we are trying out. It's funny to me that at that first tryout Luke was ready. It was me who wasn't!
Erica Salmon is a Team Snap Mom, often seen on the sidelines of youth soccer, baseball, field hockey and basketball games as well as at dance recitals, concerts and art shows. Erica is a book author, former fashion analyst for NBC10 (Philadelphia) and the founder of several Websites and blogs including Fantasy Fashion League and Red Carpet Mom. Erica lives in Mullica Hill, NJ, with her husband, three children and their enormous dog Elvis.