Cape Cod League baseball provides an unrivaled environment for baseball fans – young and old – to meet and mingle with top college ballplayers, many of whom go on to become MLB stars. My family has been going to Chatham to root for the A's (now the Anglers) for the past 10 years. Some of our sweetest memories are of Jeremy Cleveland sticking his bat through the fence during a game in Brewster to have my son and his friend rub it for good luck, talking with Chris Young about Princeton in the Chatham dugout, Zane Carlson beaning my son in a game of pickle during a week-long baseball camp run by the players, and Grant Green's enthusiastic encouragement of my daughter in a mostly-boy camp. The players clearly knew — whether it happened when they arrived in Chatham or before – that part of their experience would include being a role model to the youngsters who came to see them play.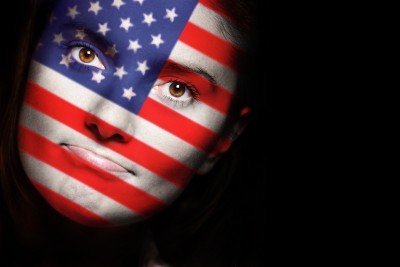 When I think about role models, another memory also stands out. A young Tony Gwynn Jr. was playing for Brewster in 2002. My son and his friend went over to get an autograph and Tony waved them off. He wanted nothing to do with them—or any of the other throngs of kids who merely wanted to talk with him for a moment. Needless to say, Tony either didn't care about how he was perceived or didn't want to be a role model (think Charles Barkley's infamous rant), but in doing so, he probably made a negative impression on more than just my family. To this day, I can't root for the guy.
While I could count tens or hundreds of male athletes that my son could or does look to as role models, I had a much harder time with female athletes, especially those in team sports. Coming up with household names of female athletes in individual sports, say tennis, swimming, skiing, snowboarding, track, or even golf, was fairly easy, but when I got to traditional team sports—volleyball, basketball, softball, field hockey, lacrosse—I was stumped, save for one or two names (Jennie Finch and Lisa Leslie). And I'm a sports fan!
Which is why what the US Women's National Team that came in second at this year's 2011 FIFA Women's World Cup in Germany has done is so awe-inspiring. What started with Brandi Chastain, Julie Foudy, and Mia Hamm in 1999 finally found a sequel in a new generation of women's soccer players in 2011. It took 12 years for young female soccer players to have role models to inspire them. My daughter's entire life!
And these remarkable women are embracing their new role. As Shannon Boxx told me after last week's friendly between the U.S. and Canada in Portland, Oregon, "It is amazing to be a role model. These young girls walked by us in our hotel and you could see them whispering excitedly. It never gets old!"
The atmosphere at the game was electric from the minute I entered the stadium. Hundreds of young girls – many with their entire soccer team or club – wearing Hope Solo and Abby Wambach jerseys. More than 18,000 fans cheering "Abby" and, later in the game, when she was attempting to score her third goal of the game, "Abby! Hat Trick!"
Megan Rapinoe also takes her part as a role model seriously. "If we can give girls a reason to play soccer, that would be fabulous. Tonight, we put a good product on the field and we had 18,000 people cheering for us," said Rapinoe. "We touch people—and they touch you. That's part of being a role model." Well-said, Megan.
At the end of the evening, though, a spunky Alex Morgan put it best. "The fact that women's sports can get this far, where girls and boys, women and men, are all rooting for our team. That's special!"
UConn Women's basketball, US Women's Soccer, who will be the next women's team to make such a lasting impression in American sports?
E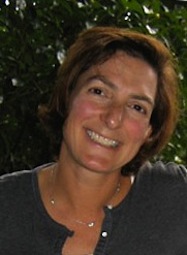 mily Cohen is a freelance writer living in Berkeley, California. She is the mother of a son and a daughter who both play multiple sports. She has been a team manager for her children's soccer, baseball and softball teams.