When customers ask for product updates, we listen. That's why we added not one, but three new features. Here's a sneak peek at some of the coolest improvements on TeamSnap:
View Stats on the Android App
Cue the fanfare. We brought stats to mobile!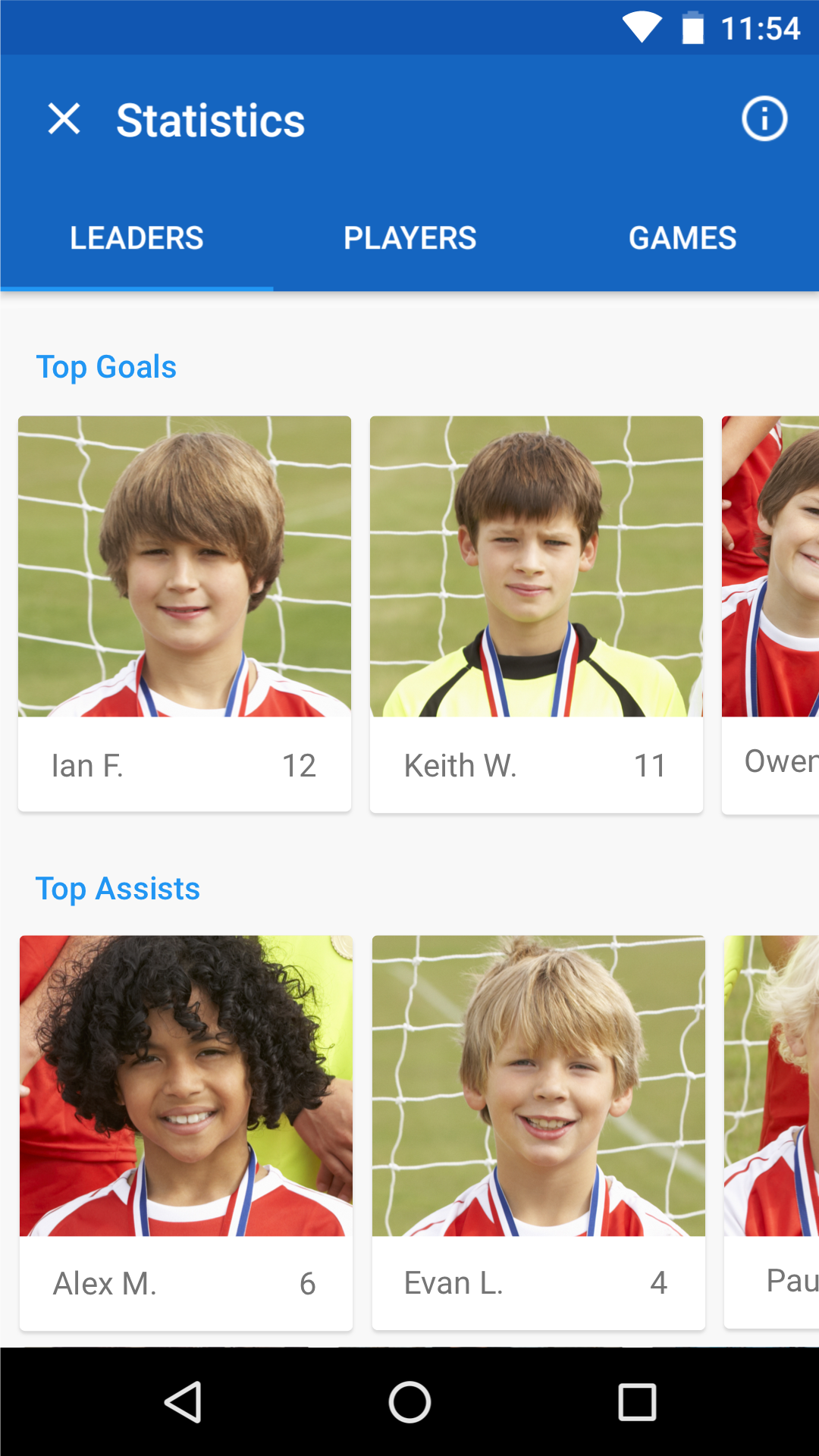 We've gotten this request a lot, and it's finally available for Android users. If you're on a Premium plan and you have our free Android app, you can view team stats right on your phone. It's the perfect feature for all the number crunchers out there.
Hide Teams
If you're an avid TeamSnap user, you have a ton of teams on your My Teams page. And while it's nice to be popular, your screen might be a little cluttered. On our free mobile app for iOS and Android, you now have the ability to hide those excess teams. It's perfect for teams not currently in season, or just for keeping things tidy.
In Case You Missed It: Set Repeating Events in iOS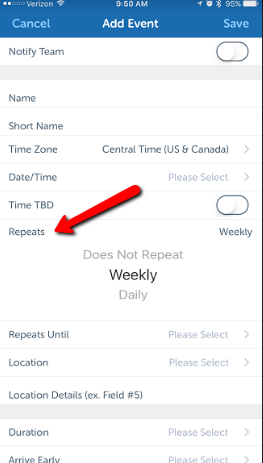 This one's been out for a while, but we wanted to make sure you've tried it. You can now create, edit and delete repeating events right from your iPhone. So if you have practice every Thursday night, you no longer need to enter it multiple times. Just create one event, then set it to repeat as many times as necessary. Easy as pie (mmm…pie).
If you're loving these new features, make sure to download our free mobile apps for iOS or Android to get the most out of them. And if you want to view stats from your Android device, upgrade your plan today!
Kyle Massa is a content associate manager at TeamSnap. Outside of work, you can find him writing, reading and playing guitar for his cats.