---
Shooting On Instinct
---
Today we are going to take a look at an aspect of sports photography that doesn't deal with f-stops, shutter speeds or ISO's. On the contrary, we are going to talk about the psychology of capturing peak moments of sports action with your camera from an instinctual perspective.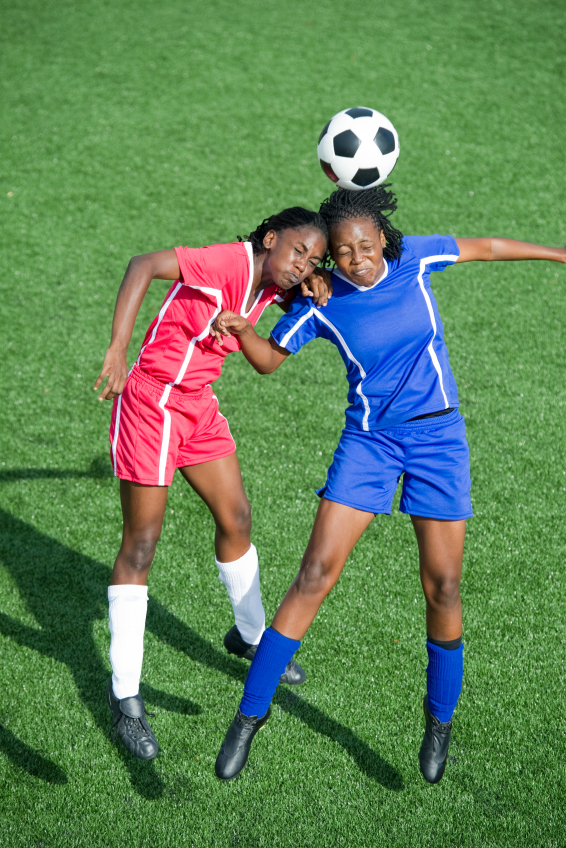 Sports photography requires a blending of the technical and the artistic. Each one is important and cannot exist without the other. If you are relying solely on your technical expertise, your photos will look beautiful, but they will be lacking in emotional punch. If you only shoot from the heart, you may capture the right moments, but, due to your lack of technical knowledge, the final image will lack clarity due to a lack of understanding of your camera settings.
You can look through some of my other writings to get plenty of technical knowledge (which is important) but let's take a peek at that artistic element to capturing a great action photo. The first step comes from trusting your camera settings and letting your instincts kick in. Many times new sports photographers get so obsessed with the technical side of the settings that they lose track of the real goal: to capture something truly unique. You need to trust that your settings are correct and then let it go.
We are living in a fantastic age for photography, especially for those learning the basics. When you push the trigger now and take a photo, it costs you nothing! When I was a new young sports photographer, I was shooting on film (I realize that some people do still use film cameras but I think I would be safe to say that the majority now use digital). When you shot with film, each time you clicked a frame, it cost you money. There was a cost for the film. There was a cost for the processing. There was a cost for the prints. That is no longer true. Now we have the ability to photograph an entire game and if we don't like the images, we hit delete and we have lost nothing.
So, knowing that we have preset our camera settings correctly and it will not cost a dime, you need to get out of your head and start flowing with the rhythm of the game. Take some chances. Push that trigger even when you think you should wait. I learned something very early on in my sports photography career. If I wait until I see the peak action before I push the trigger, I have missed it. If I saw it, I missed it. You need to start getting ahead of the action and shoot earlier than you think you should.
Here is a perfect example: you are photographing a soccer game and the goalie picks up the ball and boots it down field. You know the players are going to try to get under the ball and control the play by going up for a header. Now if you wait to shoot the photo once you see the ball come into the frame, you are too late. That ball is moving so fast that in most cases, you missed the shot already. On the other hand, if you see about where the ball is going to land, focus on those players under the ball and start shooting when they leave the ground, you will most likely capture the peak action. Always start shooting earlier than you think you need to. Remember, it costs you nothing if you captured 7 frames and their backs were to you. Who cares? But if you let those frames rip and you are lucky, you might catch one frame where the ball is placed perfectly and you can see the emotion of the players. One frame is all you need. Delete the others.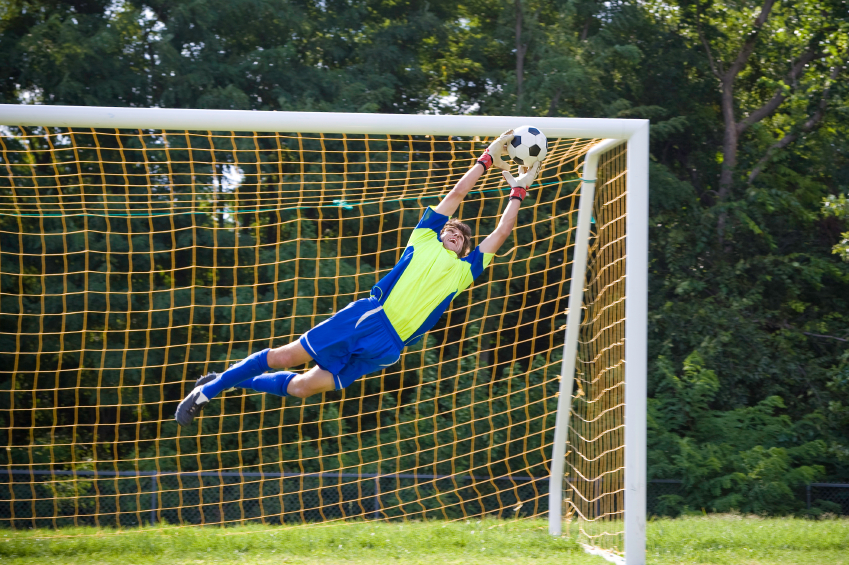 Again, it comes down to trusting yourself and relaxing into the pulse of the game. I can tell you that every time I try to photograph a game and I am tense and feeling stressed to get "the shot" I will almost always miss the peak action. However, if I relax and shoot on instinct (and always seconds before I think I need to shoot) I will almost always catch the most emotional moments.
I discovered this one time when I was at a college soccer game and I desperately needed photos of a specific player. I worked and worked and worked and could not catch a clean shot. Then in the second half, my cell phone rang and since I was all alone on my end of the field I picked it up. Still looking through the lens while talking to my wife, I continued to snap photos as we chatted for a few minutes. At the end of the game, while I edited the photos, I realized I had captured my best photos during those two minutes while I was talking on the phone. What that meant to me was that I needed to stop thinking so much. The analytical side of my brain was overruling my artistic side. Once I was distracted, the creative side took over and instinctively got the photos I wanted.
The moral of the story is not to talk on your cell phone when you shoot a game, but rather that sometimes it is important to let your instincts drive the bus occasionally. You will be amazed at what you will capture.
Have a blast.
---
NEW!

Free Sports Organization Resources

All of TeamSnap's ebooks, articles, and stories in one place. Access Now
---