Lab Rats
Hey! Yeah, you! Want to be a TeamSnap Lab Rat?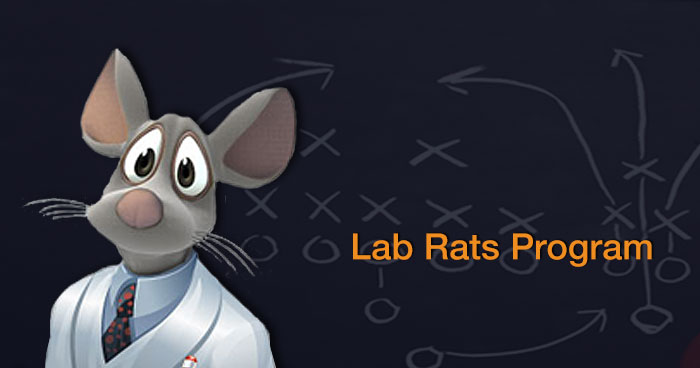 Try new TeamSnap features first by joining the Lab Rats Program!
Help us make TeamSnap better! We're always looking for customer product testers who help us test new features, give us their opinions and generally help us make TeamSnap even better. Are you up for the job?
Here are a couple of ways to get involved:
Sign up to be a Lab Rat and get sneak peeks at new features, provide feedback via surveys and get cool emails that feature an adorable cartoon rat! Check "Yes, I want to be a Lab Rat" in your Account Settings.
If you use an iPhone or iPad, sign up to be an iOS beta tester, too! Simply enter your information here.
If you use an Android phone or tablet, sign up to be an Android beta tester, too! Enter your info here.
Thanks for helping us!