In 2013, Project Play was launched as the nation's first cross-sector effort to build healthy communities through sports. Every year there's an annual summit that takes place as the nation's premier gathering of leaders building healthy communities through sports. This year TeamSnap attended the 2023 Project Play Summit which was also the 10th anniversary of Project Play. TeamSnap has been in attendence in the past. To learn more about our work with Project Play, check out our Project Play: State of Play Report.
Here's a look at some of the highlights that took place at the Project Play Summit 2023.
TeamSnap CEO Peter Frintzilas, Director of Community Impact, Lance Lee, and SVP of Corporate Strategy Greg Ludke were all in attendance for the two-day event.
Check out a full recap from Project Play here.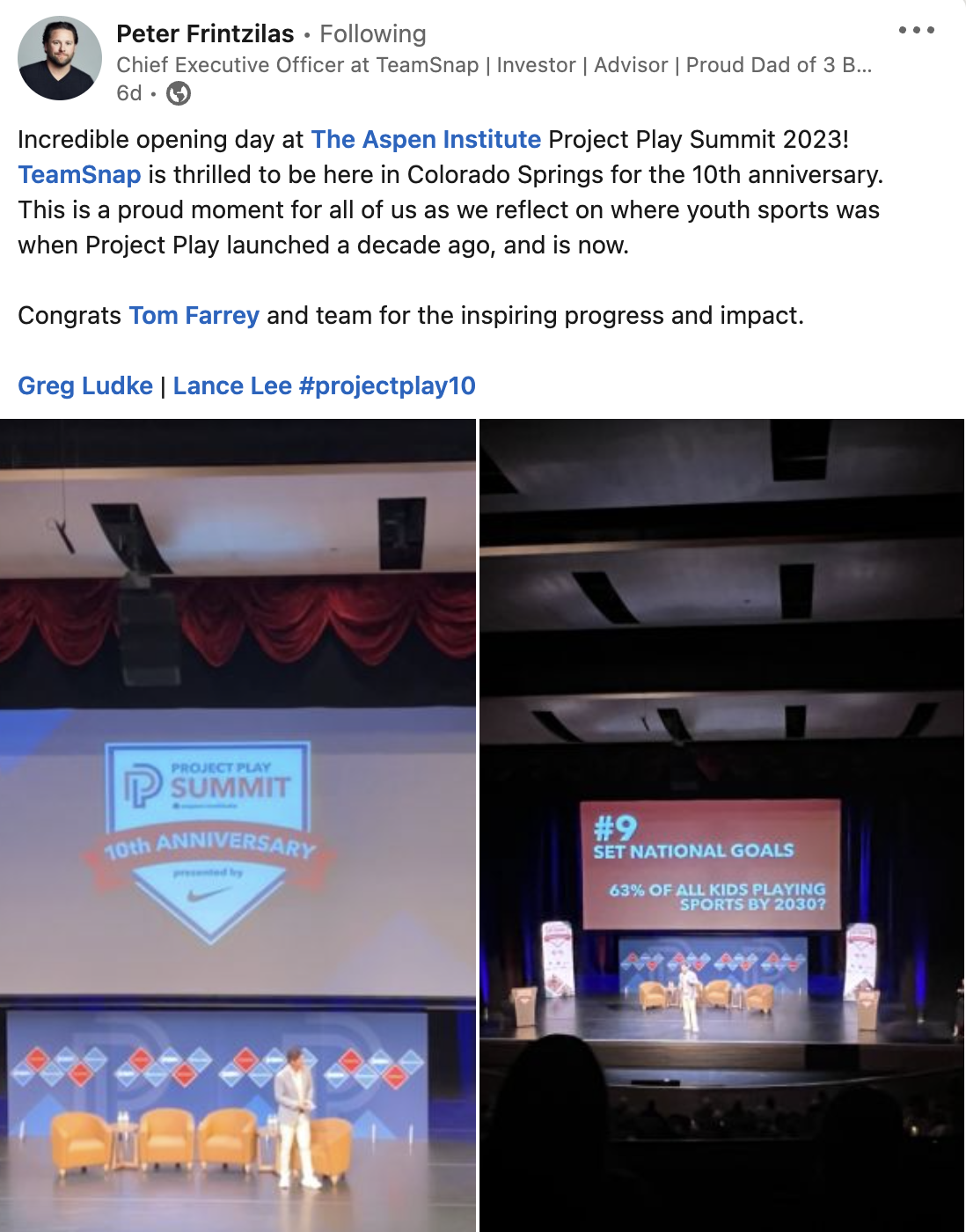 If you are interested in learning more about TeamSnap Impact and/or would like to apply for support, check out our Community Impact site.