There are a lot of expectations within today's youth sports community. And one of those expectations is that each youth sports organization (clubs, leagues, teams) utilizes an updated and organized website. Considering the accessibility of technology available today, the use of a website is mandatory. Especially if you want to stay competitive in your town, city, county, or state.
That's easier said than done, right?
Building a website from scratch, or updating an outdated version with new information seems like a daunting task. But with TeamSnap, it's not.
This helpful guide breaks down nine reasons why your sports organization needs a website. This website must be an effective tool that accomplishes your goals. And one that's easy to use, never gets outdated, and shines above the rest.
Reasons Your Sports Organization Needs a Website
#1 Feature Your Programs
Let's start with an easy one, youth sports clubs and leagues need a website to feature your programs! This is often the first stop on the tour for many new families that may sign up for your organization.
An easy exercise is to put yourself in their shoes. You may be running this organization from a full-time job perspective or volunteering as the parent of another athlete in the program. But when it's time to sign your child up for a new sports season, the first stop is the website. What will they look for?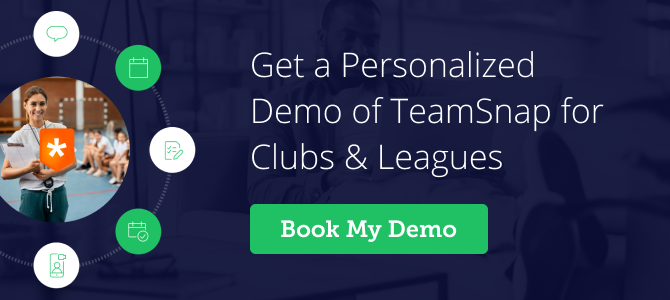 Aside from the distinction between different sports, make sure your website has clear information about the various leagues, divisions, or conferences in your organization. You'll want to include other information like tryout dates, summer programs, camps, clinics, all of it.
Most importantly: what does the main season look like and how do new athletes get involved?
There is a ton of other information to consider adding to the programs portion of your page. When do tryouts or camps/clinics/seasons run? What are the associated costs? How does registration work? Educate, educate, educate!
Giving prospective athletes (and families) and clean look at all of this information is the first step toward growing the number of players in your organization!
#2 Highlight Teams + Scheduling 
On a related note, the website is also a great place to highlight all of the different teams in your club/league/organization. The biggest piece of information attached to each team's section on the website is, of course, their schedule.
Aside from a master list with your entire league schedule, it's a good idea to show the schedules on a team-by-team basis. TeamSnap Families will certainly use the TeamSnap app available to them, but we want this schedule in multiple places.
Highlighting the various teams in your league is great PR = show the athletes, coaches, and teams some love! Whether it's cool pictures from previous championship games, the best moments from a mid-season tournament, or the fun preseason picture day! Your athletes will love seeing their pictures on a brand-new website!
#3 Sponsorship Activation on Your Website
Youth sports is a community effort. Just think about the dozens (or hundreds, depending on the size of your town) of local sponsors that help your organization year after year! There are a number of different ways to activate the sponsors in your local league.
Think about outfield wall decor, jersey logos, tables at the basketball tournament, and everything in between.
But don't forget about one of the easiest methods: your beautifully designed website! TeamSnap's very own Website Builder makes this process a breeze. With our easy-to-use drag-and-drop features, you can add new sponsors, filter out old ones, and change title sponsors in a pinch!
Sponsors are one of the most important ways youth sports leaders can help drive down the rising costs of sports, while also paying attention to their bottom line.
P.S. We know how important profitable growth is for a sports organization! It's the only way to keep kids coming back year after year.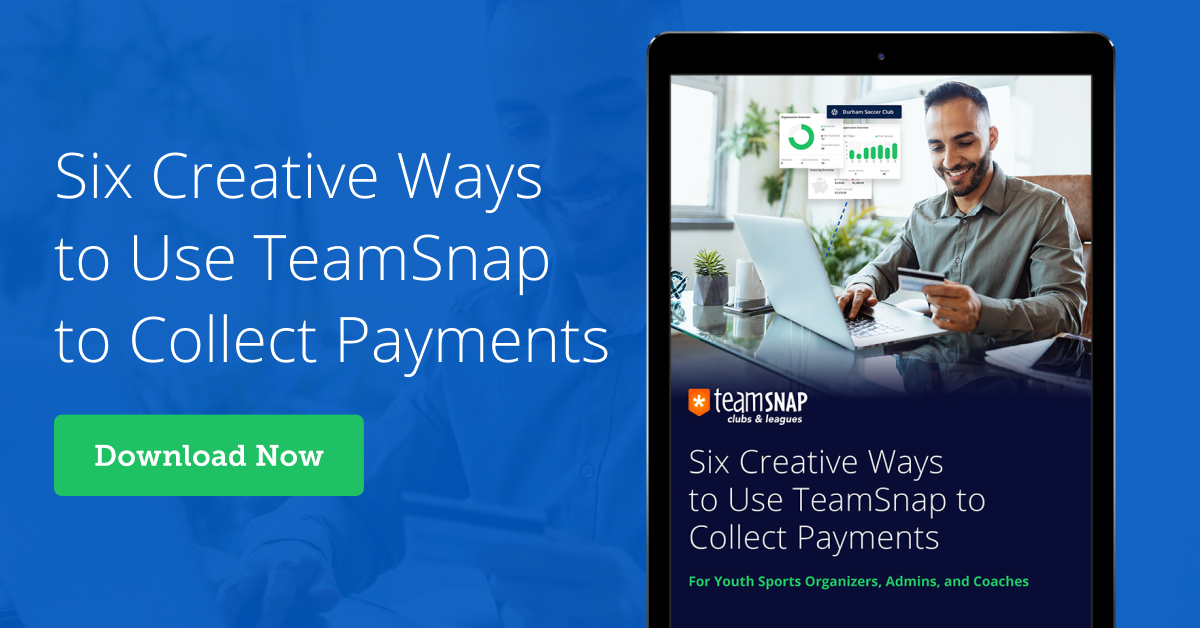 #4 Welcome/Educate New Families
There's that important education word again. We spoke earlier about the importance of educating and informing all of the various athletes and families in your league/community. This is especially important for the new ones!
Moving to a new community, or simply signing up for a new sport can be a daunting task. And not just for the young athlete! If you're the parent of an athlete, think about their first season in rec basketball or the local lacrosse league! We're guessing you had some questions about everything!
Welcome the new and prospective families/ athletes to your league with a fresh, informative website. You can have some fun and welcome them in a warm way, but make sure this page is jam-packed with information! It doesn't have to live all on this page, but at least direct them to your FAQ, other pages on the website with information about schedules, payments, registration, an email to ask questions, or even a phone number to call.
Ready to learn more? Download the full EBook by heading over to this link, or clicking the link below!