The fall youth sports season is officially here and there's never been a better time to organize your next tournament. Taking advantage of an online tournament planner website or app is a great way to ensure your next event is a success. Especially because tournaments are such big events for youth sports administrators to manage.
TeamSnap for Business discusses why you should use an online tournament planner and how to run your next event using one. 
Why Should You Use an Online Tournament Planner Website or Organizer App?
Organizing a youth sports tournament is no easy task, especially without the right tools. There are so many tasks jammed into a long weekend (or single day), including tournament registration, tournament promotion, communication, and tournament-day management. The right online tournament planner helps make this process a breeze. 
#1 Scheduling made easy
Online tournament planners help streamline scheduling. Take the stress out of scheduling potentially hundreds of teams and games on a limited amount of courts or fields. 
#2 Hassle-free registration 
Picture everything that goes into making your next season registration a success. But, imagine jamming that into a couple of days or weeks. Make sure your youth sports families can register online, and ensure the process is accessible and flexible for every person involved. 
#3 Streamlined results 
Seeing the actual games or matches live is one of the most rewarding aspects of a youth sports tournament. You'll want to keep track of these results in real-time and offer the families, athletes, and coaches the ability to follow these results live. 
How to Run a Sports Tournament Using an Online Tournament Planner
We've discussed a few reasons you should consider using an online tournament planner or organizer app. Let's jump into using this tool effectively. 
#1 Find the right platform
The first step, and arguably the most important step is finding the right platform. TeamSnap Tournaments, available on TeamSnap for Business, offers youth sports administrators industry-leading tournament organization + execution. Not only will you save valuable time with our app, you'll also control the chaos of tournament day and diversify your programs at the same time. 
#2 Set up your tournament
Once you've settled on using TeamSnap Tournaments, you'll want to get your tournament set up. Get out in front of this process and save headaches down the line. There are a couple of key things you'll want to cross off your checklist right away. Some of these examples include, but are definitely not limited to, picking and securing location details (fields, waivers, etc.), locking in specific dates for the event, and assembling a staff of employees or volunteers. 
#3 Get started with registration 
Just like regular seasons and other events, nailing registration is the key to a successful event. You'll need to understand exactly what information goes into your tournament registration forms. Not only should you figure out exactly what information you'll need to collect before the big tournament day, but you want to share that information in advance. 
#4 Generate schedules
You've got the right tournament format, the teams, and the players involved. Now, let's go design the schedules! The goal for all tournament schedule makers is to prevent conflict on game day. Some of the best ways to prevent conflict include:
team or venue conflicts and blackout dates

coaches who coach multiple teams

travel times and distances
#5 Communicate with athletes, teams, and coaches
Don't forget to communicate! Communicate important updates before and during the event. You'll want to make sure you communicate with the athletes, the families, the teams, the coaches, the other organizers, and everyone in between. 
By using TeamSnap Tournaments, you'll have easy game-day communication tools to keep everyone in the loop!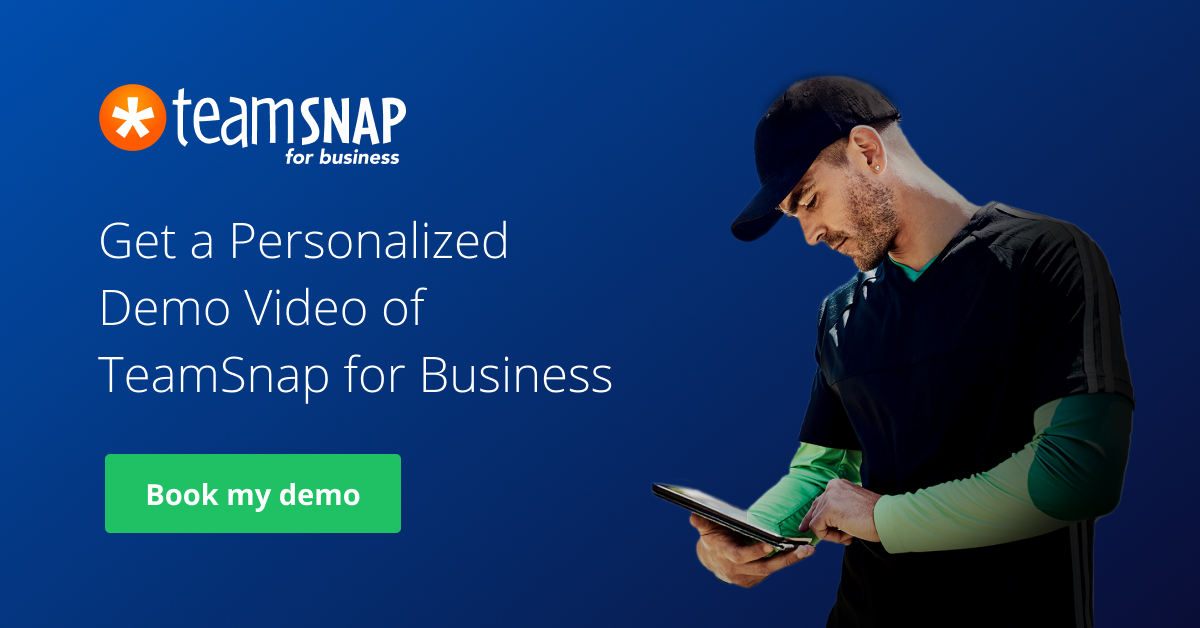 Get started with TeamSnap Tournaments
TeamSnap Tournaments, available on TeamSnap for Business, provides industry-leading tournament organization + execution. Some of the top benefits of our tournaments platform include:
Customized standings and game rules

Assign officials and support coach requests

Built-in scheduling supporting pools & brackets

Easy event-day communication & website results
Want to learn more about TeamSnap Tournaments? Head on over to our tournaments page or sign up for a personalized 1:1 demo today.