It's official: Concussions can be tricky to diagnose during a game. There are obvious cases where players show classic symptoms of disorientation, dizziness and loss of memory. But there are also borderline incidents where players respond well to quick examination, even when they've suffered serious head injuries.
Fortunately, there are some possible solutions to this problem. Two studies have shown that simple protein biomarkers in the blood could indicate brain injuries and the long-term extent of the damage.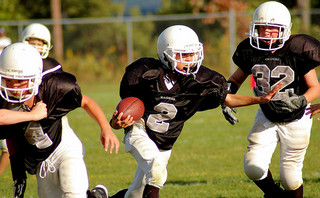 The level of brain protein S100B has been known to signal traumatic brain injury. However, it's not a perfect indicator because it can also rise simply from intense aerobic exercise.
Jeffrey J. Bazarian, M.D., professor at the University of Rochester, has investigated the telltale properties of S100B for years. He needed to understand when an elevation of the protein was a result of exercise.
In the preseason, he tested 46 athletes for a baseline level of S100B, then retested 30 of them after a round of intense exercise. As expected, protein levels rose just 2 percent. Unfortunately, 22 of the athletes suffered confirmed concussions during the season.  Within three hours of their injury, 17 athletes were tested again for S100B with an average 81 percent spike when compared to their baseline levels.
Bazarian concluded that an increase of 45 percent over baseline could diagnose a concussion with confidence.
While S100B can determine when concussions occur, it would be helpful for patients to know the extent of damage done and the recovery time required. Researchers at the Perelman School of Medicine at the University of Pennsylvania looked at a different brain protein called calpain-cleaved ±II-spectrin N-terminal fragment, known as SNTF. SNTF is usually not produced until neurons have been injured.  Previous research had shown that an elevated level of SNTF on the day of injury could cause long-term cognitive dysfunction.
"We extended this biomarker research to the domain of professional sports to test its merit as an objective and rapid way to determine players' severity of brain injury," said Robert Siman, PhD, Research Professor of Neurosurgery at UPenn. "This blood test may aid neurobiologically-informed decisions on suitability for return to play following a sports-related concussion."
Teaming up with researchers from the University of Gothenburg, Siman tested the preseason levels of SNTF in 288 hockey players from Sweden's top professional league. During the season, 28 players suffered concussions and followed a standard treatment protocol. Their SNTF levels were tested several times during their recovery, with eight players back on the ice in a few days. However, the remaining 20 players continued to have post-concussion symptoms requiring them to stay quiet for six days or more.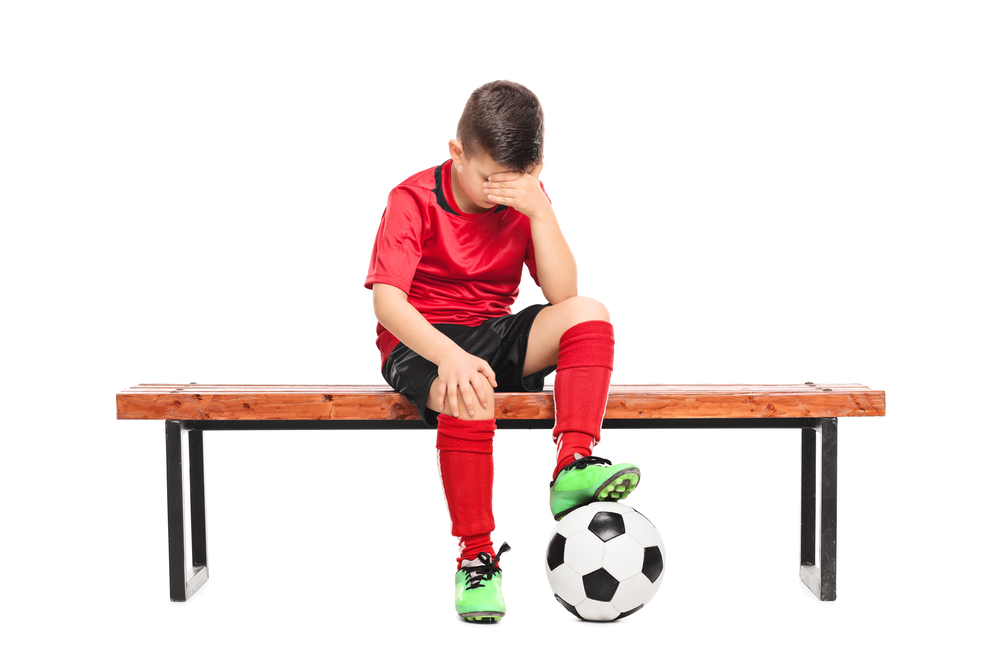 Interestingly, the players who had the extended recovery had elevated levels of SNTF protein in their blood for up to 144 hours after injury, compared to those who were uninjured or had slight concussions.
"These results show that SNTF has promise as a blood biomarker for sports-related concussion and beyond. High blood levels of SNTF appear to identify acute brain damage that corresponds with persisting symptoms after concussion. These observations lend further support to the growing awareness that concussion is not trivial, since it can induce permanent brain damage in some individuals," said Siman.
Good news for athletes who are injured during games. Beyond normal diagnostic questions, these definitive blood tests can offer trainers, physicians and parents better information to make return to play decisions.
Daniel Peterson is an author and consultant specializing at the intersection of neuroscience and sports performance. He is the co-founder and director of 80 Percent Mental Consulting, along with Dr. Leonard Zaichkowsky, world-renowned sports performance psychologist and former professor at Boston University. Their new book, The Playmaker's Advantage,  published by Jeter Publishing/Simon & Schuster, is available wherever books are sold.