DQ® has a long-standing history of supporting youth sports and people who give back to their communities. This year, DQ® chose to celebrate outstanding athletic teams by highlighting their commitment to community growth and well-being. Below are the 6 winning teams of the DQ® Beyond the Game Contest. These winners were recognized for displaying excellence in community service and sport. 
The 6 winning teams' stories are being released throughout 2020. Please check back to read new stories!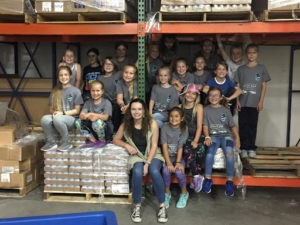 Team: Red River Valley Soccer Club
Location: Fargo, ND
This soccer club believe in more than scoring goals, the athletes participate in volunteer service projects in their community.  Read the full story.
Team: Sanger Warriors Fastpitch Softball 
Location: Fresno County, CA
The players give back to their community by mentoring younger girls on the softball field. They play from the heart and give to others in the process sharing their love for the game. Read the full story. 
Team: Anthem Blue Baseball 
Location: Anthem, AZ
The young baseball players play for a purpose and honor fallen first responders. Read the full story.
Team: Rock Creek Baseball
Location: Maple Valley, WA
These young boys banded together to raise money for their local children's hospital heart patients.  Watch their inspiring story unfold!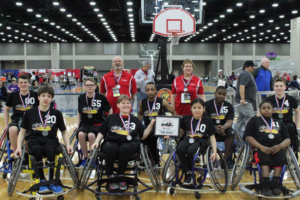 Team: Motor City Wheelz
Location: Detroit, MI
This junior wheelchair basketball team for boys and girls play local able bodied teams to bring awareness to the abilities of children with a physical disability. Watch their inspiring story unfold!
Team: Hernando Express Soccer
Location: Nesbit, MS
The girls of this soccer team are all about giving back by volunteering each week to give children with disabilities a chance to play soccer.