If you're a basketball coach or team manager, chances are you spend a lot of time dealing with organizational tasks like tracking player attendance, scheduling games and practices, wrangling volunteers, communicating with parents and planning carpools. 
We created this guide to help you make the most out of TeamSnap's features to help basketball coaches manage their teams, and spend more time playing and less time organizing. Here are some of our favorite time-saving tips to help you be a more organized coach:
Track Attendance with Member Availability
Say goodbye to spreadsheets, pencils, and clipboards. Use the availability feature to gather and track player attendance to practices and games.
Coaches can mark a player's availability for scheduled games and practices and view historical data in a tap. For those who like holding a clipboard with paper, you can export availability as a CSV.
Learn how to track attendance.
Leverage player RSVPs  to set your Game day Lineup
One of the most important factors leading up to a game is knowing who can play. Once availability is marked, coaches can begin setting their lineup.
Here's how to set your lineup for your next game: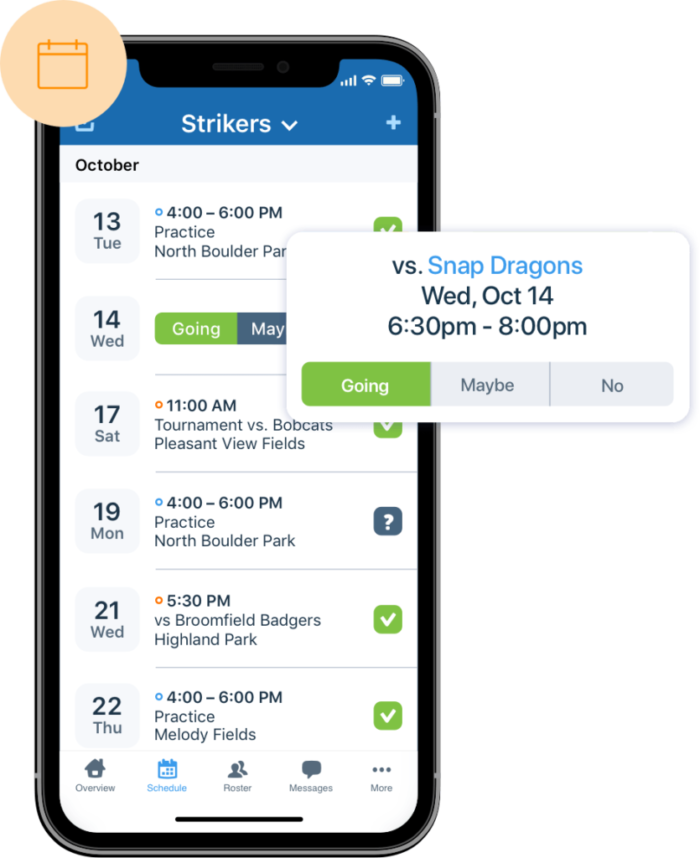 Make sure all players enter their availability. Players who mark themselves as available automatically appear in the lineup.

Set your

lineups

based on position, and any

custom fields

you created to segment players.

Once the lineup is set, TeamSnap automatically alerts the team once the lineup is ready.
Learn more about using Availability and creating your Gameday Lineup.
Stay connected with customized communication features
Communication is important, whether you're a coach, parent or player. You might find yourself constantly emailing or texting groups of people to notify them of last-minute changes. One feature of TeamSnap Messaging is Team Chat, a feature that allows you to create custom groups of players to chat with, which is a great way to immediately contact just those athletes who are playing that day. Use Team Chat and Messages to alert the team where the field is with directions, send a direct message to a coach, communicate with captains, plan the team pasta party and coordinate carpools.
Wrangle volunteers & tackle tasks with Assignments
At some games, the home team is responsible not only for playing but also for volunteering. That means it's your responsibility to find volunteers to stock the water table, set the game clocks, and clean up. TeamSnap can simplify this process.
Use TeamSnap's Assignments feature to assign carpools, assign who's halftime snacks, whose bringing balls for warm-ups and more.:
Learn more about using Assignments.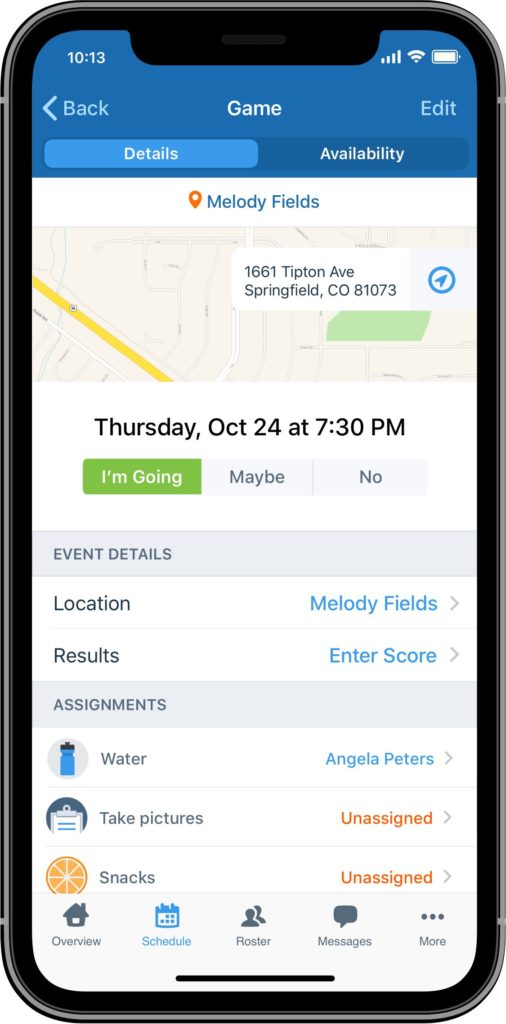 Use TeamSnap Live to stay up to date on the game
Not everyone can go to the big championship game. If a player can't make the game, they can still track the team's progress with TeamSnap Live!
TeamSnap Live! is a fun way to keep teammates updated and help them feel like part of the game even when they can't be there. Players, parents, and coaches can post real-time updates, scores, play-by-play, photos and video highlights for teammates and family members to follow along with. 
Learn how to use TeamSnap Live!
With these hacks, you'll lead your basketball teams like a hero!
Learn more about why TeamSnap is the best app to manage your basketball team. We have slam dunk features to save time and reduce stress. Basketball coaches and parents love TeamSnap because we simplify team coordination and communication with free access to these fan-favorite features.