TeamSnap Live!
Stay Connected to the Game Experience – Now With Video Highlights!
Experience the Action No Matter Where You Are
Share in the live game experience with the entire team. Set the game clock and period, post updates, scores, sideline banter, play-by-plays, photos and video highlights. For baseball and softball, mark the baserunners, innings, balls, strikes and outs.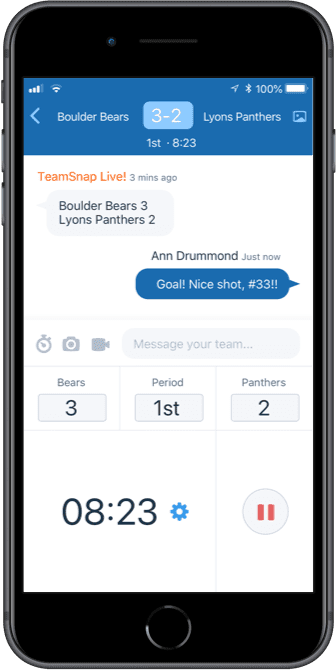 New!

Video Highlights
Powered by Fantag

We've partnered with Fantag to bring instant video highlights to the live game experience. Record game moments, tag your favorite plays and sync videos to TeamSnap Live! Available in the US and Canada.

Follow this step-by-step guide to get started.
Put Scoreboarding into the Crowd's Hands!
With team crowdsourced real-time updates, TeamSnap Live! eliminates the need for one person to take on the task of scoreboarding.