Statistics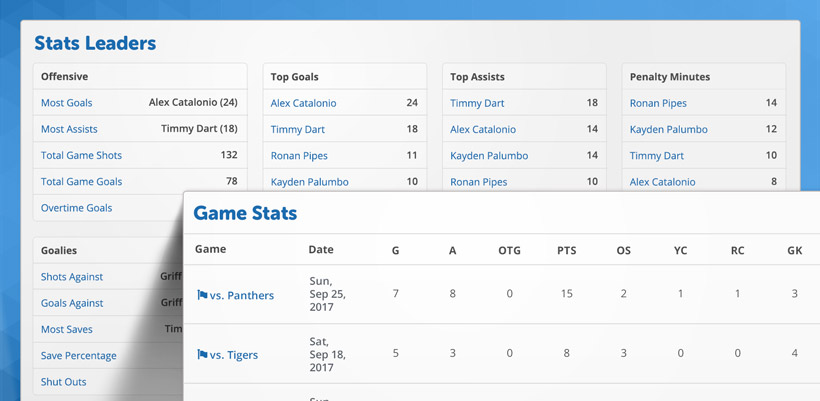 The #1 Sports Team Statistics Tracker Software Online
Keeping track of team stats can be a challenge. Who wants to operate multiple tools for communication, statistics tracking, schedule making and more? With TeamSnap's sports team statistics software, you can seamlessly do it all. Capture statistics for players, create formulas and more with our online stats tracker.
The Easiest Way To Keep Track Of All Your Team's Important Sports Stats
With TeamSnap's statistics tracking software, you can edit, manage and analyze team and player statistics from our web app.
Easily view stat leaders for goals scored, batting average, free throw percentage, red zone efficiency––you name it!
Capture all the important sports stats and easily create calculated statistical formulas on the fly.
Have fully customizable control over stat tracking and order.
Mark stats private so they can only be seen by managers.
Find patterns, make improvements and win more!
The ultimate sports team statistics tracker software tools to keep your eye on all the important numbers!
 
Statistics Software