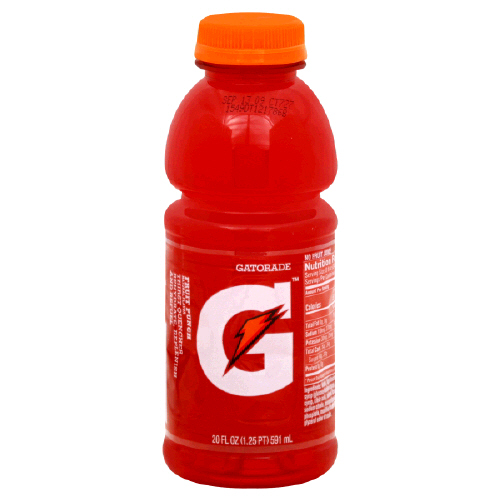 The American Academy of Pediatrics recently issued a report titled Sports Drinks and Energy Drinks for Children and Adolescents: Are They Appropriate? So in our last newsletter, we polled our customers with this question: How many teaspoons of sugar do you think are in a 20 oz. Gatorade?
The answer is a whopping 9 teaspoons. With 15 calories in a single teaspoon of sugar, consuming a 20 ounce Gatorade means you are drinking 135 calories of sugar. Many people use artificial sweeteners in their coffee and tea to avoid using one teaspoon of sugar, but when we refuel after a light workout with a sports drink we are drinking or serving our kids nine times that amount! Here are the results from our survey:
How many teaspoons of sugar do you think are in a 20 oz. Gatorade?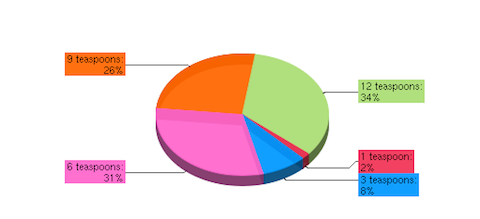 These results bring up some interesting findings:
40% of respondents believe that there are 6 teaspoons or less of sugar. This means that they are unknowingly consuming anywhere from 45 – 120 additional calories with each beverage.
34% of respondents think that there are 12 teaspoons of sugar which means they are overestimating sugar content in sports drinks. It would be interesting to understand how many sports drinks they consume or serve their children each week. Are they aware of the high sugar content and choose to ignore it, avoid it, or are they drinking it for the intended purpose during periods of intense physical activity?
In the right setting during periods of vigorous and prolonged activity, sports drinks serve an essential purpose. For example, when playing in a soccer tournament on a hot summer day, it can be very hard to stay hydrated and replenish electrolytes and carbohydrates fast enough so sports drinks are an optimal solution. But for any moderate amount of physical activity, water is actually the best thing to drink to stay hydrated.
Tell us what you think, were you surprised by the amount of sugar in sports drinks? How many sports drinks does your family consume each week?