Swimmers take your mark. … Get set. … BEEP!
The Des Plaines Park District Warriors hear those starting official's commands in their sleep. They crave the rush of water when diving off the block. The feel of adrenaline driving them to the finish. They work hard, play harder, and know what it takes to win: Focus, drive and commitment.
The Warriors swim team started in 2015 with two coaches and 12 swimmers. By 2019, the team grew five times in size and continues to grow every day. Swimmers from the ages of 5 to 18 join the Warriors to become stronger swimmers, grow as individuals, and compete.
What helps them achieve their goals by staying organized and communicating efficiently as they continue to expand?
You guessed it—TeamSnap.
"TeamSnap is our online home," says founding coach Brian Johnson. "In the past we've used different apps for different functions: One for texting everyone, one for photos, one for event details, etc. It was hard to keep up with everything! TeamSnap is a coach's best friend, because it puts everything we need into one app, all contextualized to a sports team."
As head coach, Brian needs to stay connected to his swimmers, their parents, and other coaches. With daily practices, weekend swim meets, and numerous team events, TeamSnap is the perfect resource to keep him on top of his game.
"TeamSnap is the ideal hub for a sports team of any level," says Brian. "It's free for the athletes and incredibly user-friendly, letting everyone personalize their profile. Athletes are able to stay connected with their coaches and teammates and stay updated on the season's schedule."
Brian proudly says the team uses 'as many TeamSnap features as possible.' From availability to messaging, the Warriors take advantage of all of the time-saving, headache-reducing features TeamSnap offers.
Team Store for Team Cheer
"The team store is definitely a personal favorite," says Brian. "It was so simple to put in our team name and colors, then in a matter of seconds we had a full page of items from backpacks to hoodies and T-shirts."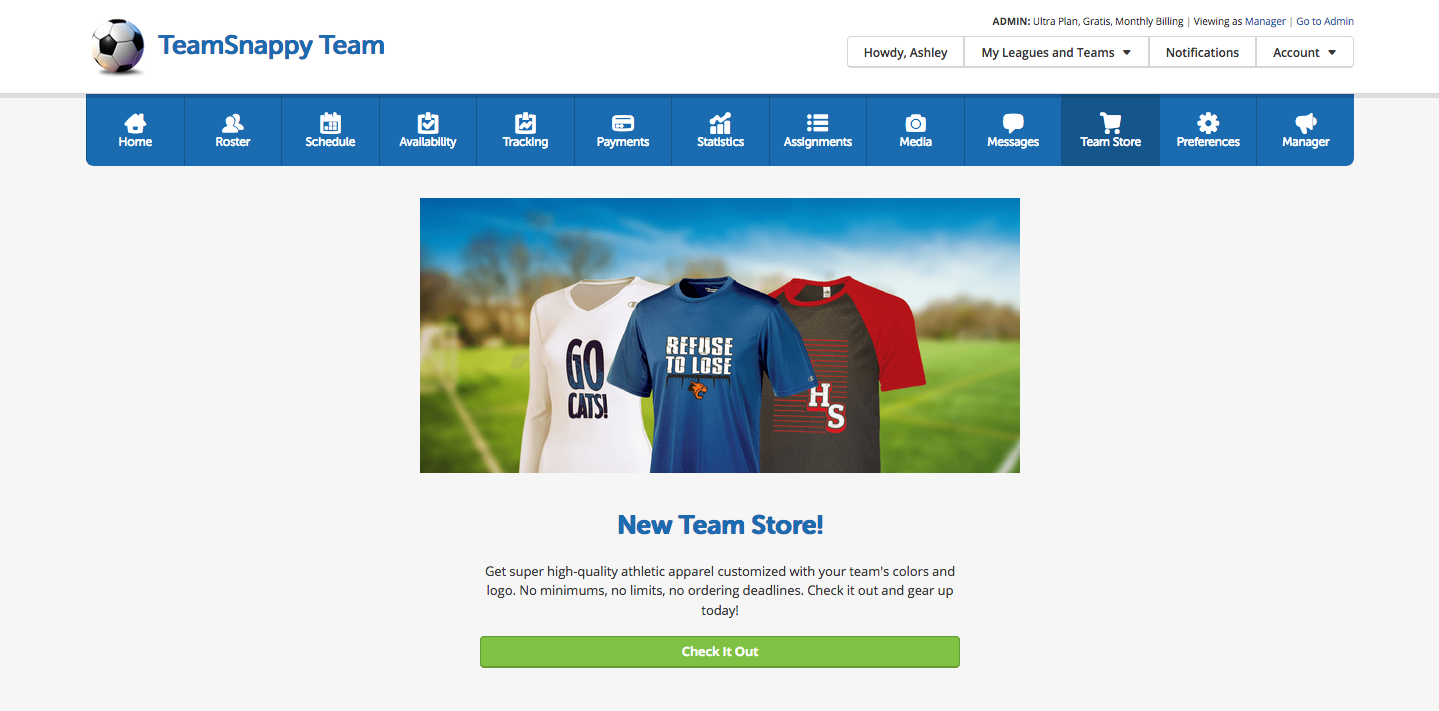 ➡️ Want to set up your team store? It's easy! Set up your team store now.
One App For Messaging, Photos and Planning
The Warriors are big fans of communication. Whether that's coordinating between parents, gossiping between swimmers, or planning between coaches, messaging fulfills all of the team's communication needs.
"Parents use TeamSnap to get in touch with each other to carpool to meets, and have exchanged photos and videos through photo sharing and TeamSnap Live!" says Brian. "The messaging feature has taken the place of previously-used apps, and has been very efficient to get in touch with an individual parent or the whole team at once."
Availability and Schedule To Streamline Calendars + Attendance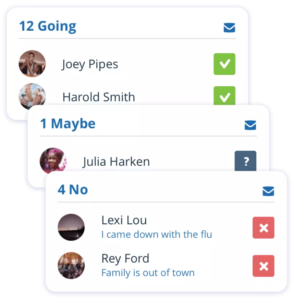 "Our entire season of practices, meets, and events are on the schedule. Athletes can list their conflicts, such as vacations or missing practice with the availability feature," says Brian.
With a comprehensive practice, meet and event schedule, the coaching staff, swimmers and parents can keep track of everything on one calendar.
As Brian says, the availability feature is the easiest way to know who's able to attend events. Brian can easily track attendance, and swimmers and coaches can add notes to keep track of why people are unavailable or missing from practice or a meet.
Adaptable Roster For A Growing Team
TeamSnap's roster management tool makes organizing swimmers, parents and contacts easy.
"Our team has grown every year since we started, and something that TeamSnap makes me excited for is how quickly I'll be able to add to and adapt to our roster, by switching to a new season, yet not needing to start from scratch," says Brian.
Whether it's swimming, soccer or chess club, all sports and activities are created equal. You play it, we support it — from youth and adult teams to recreational and competitive teams, to everything in between. Log in or sign up to add your team now.
—
Lisa Hope is a product marketing manager with TeamSnap and a marketing professor at the University of Florida.