Design an effective tournament registration form using these best practices. 
Start Your Registration Form Early

Figure Out What Information You'll Need 

Use the Right Registration Software
Registration is the most important entry point for your sports organization, season after season. And that's especially true when trying to organize the chaos that can be a youth sports tournament. Here are some best practices for designing an effective tournament registration form. 
How to Design an Effective Tournament Registration Form
#1 Start Your Registration Form Early
A lot of these practices fall in line with best practices for creating registration forms in general. And we'll always recommend you start the process early. Not only does starting early give you plenty of time to address any unforeseen issues beforehand, but it also gives you ample time to fill your registration with a robust list of athletes and teams. 
The same applies for tournament registration. Identify which teams and leagues may be participating, identify your organizational needs (equipment, facilities), and identify all of your registration needs. You'll thank the prep work when it comes time to open your tournament registration process.
#2 Figure Out What Information You'll Need on Your Tournament Registration Form
This may be part of your prep phase, but it's worth mentioning. You'll need to understand exactly what information goes into your tournament registration forms. Not only should you figure out exactly what information you'll need to collect before the big tournament day, but you want to share that information in advance. 
The more information you can provide your members about the upcoming registration ahead of time, the better. Let them know all the information they'll need to register, including any documents they might need to upload to help expedite the process.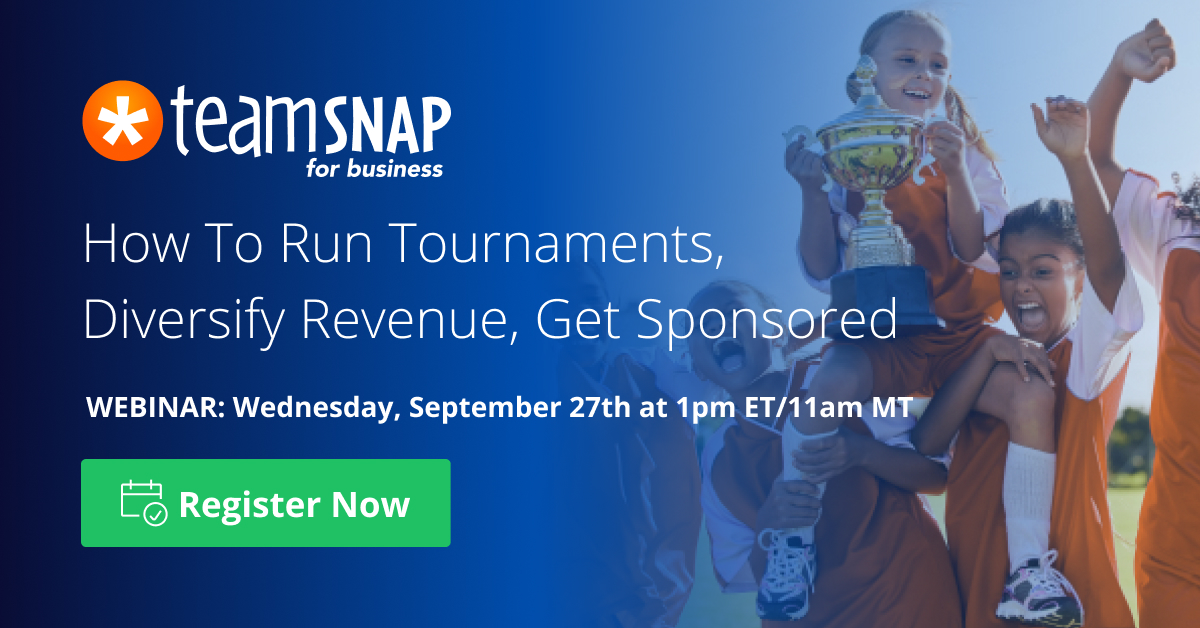 #3 Use the Right Registration Software
Using the right registration software or tournaments software can make-or-break your big day. 
The TeamSnap Tournaments app offers industry-leading tournament organization and execution. 
You can control the chaos on gameday by getting the right message to the right person at the right time. You can also update scores, pools, and brackets from your phone, and notify everyone about schedule changes instantly.
TeamSnap Tournaments will also save you time. 
Auto-generate pools and brackets. 

Manage multiple scheduling conflicts.

Offer integrated online registration.