Customized sports gear is one of the most exciting parts of a new season or joining a team. TeamSnap has a feature that allows teams to build out their own customized team store. That's right, eliminate the stress of looking online or at local sports stores for the perfect color and font. Through TeamSnap's Team Store feature, you can create your own logo and colors and design it all in one place.
The Team Store feature is a great way to involve your coaches and find a color scheme, font, and branding that speaks to your club and team. If your team is looking celebrate a cause or host a tournament you can get creative and design gear specific to that as well. Through the site, parents, players, and fans can purchase items from your Team Store at any time. The store is live and open 24/7 and items ship quickly. If you want to buy shirts for the whole family and extended family, no problem as there aren't minimums.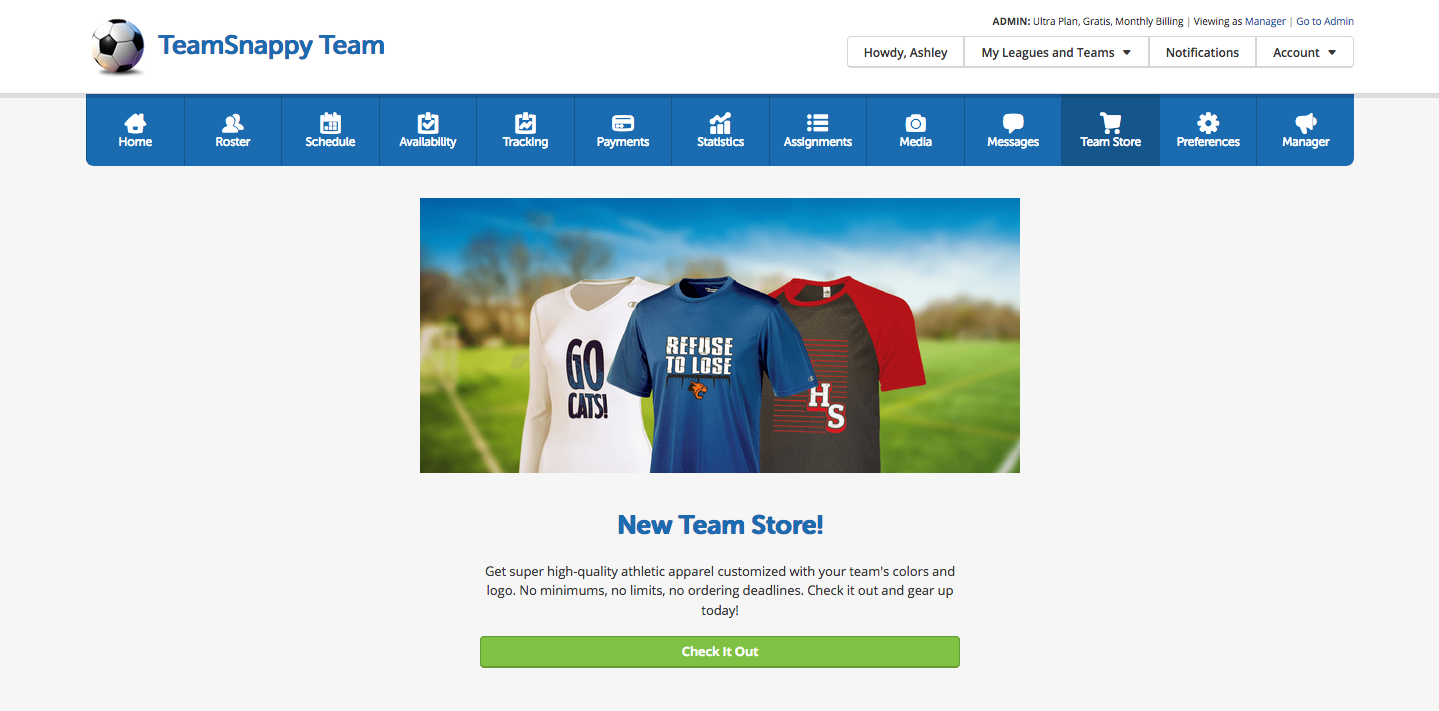 You may be wondering how to actually set the team store up. The process is quick, and before you know it everyone will be able to start purchasing and repping the gear in no time.
In order to get started, you are going to need to have your team logo on hand and an idea of what colors you want to use.
Click the Team Store tab.
Click the Start Shopping button.
Enter your team name, select font colors, and upload a logo.
Click Save & Set Up.
Let the purchasing and repping begin!
By creating a Team Store, it doesn't just build great community and pride within your team, but it is also a way to connect others and create a fanbase. Another bonus of the Team Store is the quality. You get to select from an array of Champion shirts, tank tops, jackets, hoodies, sweatshirts, pants and more. It also doesn't stop there as we're always adding new items.