---
Overuse Causing Dramatic Increase in Tommy John Surgeries
---
By Dan Peterson, TeamSnap's Sports Science Expert.
Pitchers have been throwing the baseball too fast, too often and too young, causing a tenfold increase in the last ten years of Ulnar Collateral Ligament (UCL) reconstructive surgeries (aka Tommy John surgery). The pressure to increase velocity combined with year-round leagues puts too much wear and tear on the developing arm, according to orthopedic surgeons who recently completed a literature survey and who are seeing an increasing number of young patients in their clinic.
Arm fatigue is the number one reason for damaging the UCL, which is located on the underside of the elbow. A combination of too many pitches in one game, in one season or from the lack of the recommended 3-4 month rest between seasons raises the risk of injury to an adolescent arm or shoulder by 36 times, according to Jeremy Bruce, MD, an orthopedic surgeon specializing in sports medicine at The University of Tennessee's College of Medicine Chattanooga and lead author of a new paper in the May 2014 issue of the Journal of the American Academy of Orthopaedic Surgeons.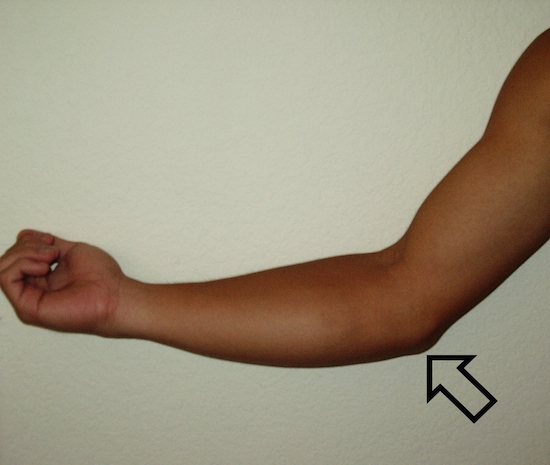 "Despite all our efforts to educate youth athletes, parents and coaches, the trend of UCL injuries continues to be on the rise," says Dr. Bruce. "The success we've had in improving our techniques and outcomes with UCL reconstruction may be adding to our problems in preventing the injuries. The belief that some have about UCL reconstruction being a safe, simple way to improve one's ability to throw is a great misconception that may be adding to our epidemic."
In fact, Dr. James Andrews, the pioneer of UCL surgery and co-author of the study, has seen the dramatic rise in the procedure for teenage pitchers. Since 1998, the percentage of youth and high school pitchers getting UCL reconstructive surgeries on his operating table has risen from 12% to 33% of his total UCL patients.
In an excellent article in Sports Illustrated, Tom Verducci revealed that injuries have become an issue even at the highest level of prep pitching. Looking at high school pitchers drafted in the top 30 of the MLB draft each year, over the last eleven years, he found that those from 2010-12 were five times more likely to have already had Tommy John surgery than the previous eight years combined.
Verducci and sports medicine physicians blame the American youth baseball development system. It emphasizes increasing speed and one-sport specialization way too much. He notes that even though 24% of MLB players come from Latin America, only one of the 20 UCL surgeries for big leaguers this year was on a pitcher from that region.
"Latin American pitchers are allowed to grow into their velocity," said one international scouting director to SI. "It's a common story to sign a guy throwing 84, 85 [mph] who eventually winds up throwing in the 90s. You're looking for someone with a good, athletic body who can throw the ball around the plate and has a feel for spinning the ball. The velocity comes in time, with training and better nutrition and physical growth. Here? The statistics don't lie. We need to look elsewhere around the world to learn a better way. It's time."
In addition to managing the number of pitches thrown, evaluating the entire throwing motion, rather than just focusing on the arm angle, is getting more attention. Specifically, the range of motion in the pitcher's hips has a significant effect on the stress placed on the throwing elbow. With almost 1,000 pounds of pressure placed on the elastic UCL, the key is to reduce the stress of repeated throws by opening up the torso.
"Most studies have looked at shoulders and elbows. While very few studies have looked at lower extremities, some have done early work looking at range of motion, but no one has really correlated hips with the risk of injury to the elbow," said Dr. Kevin W. Farmer, an orthopedic surgeon and assistant professor at the University of Florida.
By examining the throwing motion of several Division I college pitchers, using a biomechanical analysis from high-speed cameras, Dr. Farmer was able to correlate lower hip rotation with overcompensated stress on the arm, known as "elbow valgus torque." By improving hip flexibility through stretching and exercise, pitchers could help protect their arms from injury.
"This could open up a whole new line of thought processes and research," Dr. Farmer said. "We're going to be able to ask: Is there an associated risk of injury down the road with limited hip range of motion, and can we minimize that risk by improving hip range of motion?"
So, what's the magic number for the workload of young pitchers? In a 10-year study of 481 pitchers between the ages of 9 and 14, those that threw more than 100 innings in 12 months were 3.5 times more likely to be injured. From that study, the American Sports Medicine Institute recommends to heed that upper limit of 100 innings and to take a break from pitching for at least 3-4 months per year.
---
NEW!

Free Sports Organization Resources

All of TeamSnap's ebooks, articles, and stories in one place. Access Now
---